Python Development Company
Profit From the Topnotch Apps, Developed in Python

Python is an object-oriented, high-level language used for web and software development, business applications, scientific and educational projects, games, network programming, data asses. The variability of products that can be built using this language makes it one of the most favored languages worldwide.
Increasing interest in Python development services, science niche is totally dominated by high-level language. Moreover, it is a basic programming language for microcomputing (e.g. Raspberry PI), machine learning, robotics, internet of things, etc.
We are offering Python software development services so that you can outperform competitors in any business field.
Key Python Benefits
Python is chosen by the top companies, such as Google, NASA, Disney. Being used in such tech advanced fields, like robotics, machine learning, and the internet of things makes it a programing language of the future software.

Productivity
Writing in Python demands less code to perform the same functions. For instance, a function coded in be up to 5 times shorter, than the same function written in Java. Less coding results in less space and less time.

Extensive Support Libraries
A lot of high programming tasks are already included in numerous libraries, that deal with internet protocols, web services tools and operating system interfaces.

Compatibility
Python can be used with a number of web frameworks (Django, Pyramid, Zope, CubicWeb, Web.py, Web2py, Bottle, Flask). It also works via drivers with databases (MySQL, SQLite, PostgreSQL, etc). This language is supported by IDEs (PyCharm, PyDev, Eric, IEP, WingIDE, etc).

For Everyone Involved in Software Development
Today's business success relies heavily on the software performance, that in turn depends on the way it is coded. Well-coded software translates to advanced products and leads to outstanding results. Being easy to comprehend, a code written in this language can be easily understood by everyone involved in programming.
Ready to hire Python developers?
Request a quote for our Python development services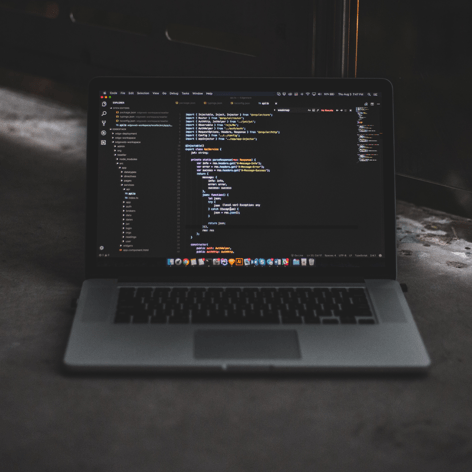 Working with Python Development company
We aim our clients with the best solutions. Understanding that sometimes the project demands a unique approach, we are ready to review your ideas for cooperation.
Our Python web development company typically cooperates with our clients in 3 ways.
Offering turnkey solutions based on your idea. We are working in tight cooperation to make sure the process goes how it was planned. Our company is responsible for all stages of product development.
Helping you to cover only one service that you need, e.g. design, etc. We manage the delivery of this service in a timely manner according to your requirements, using the best Agile practices.
Providing our a team of developers or one/ two developers with the expertise you need. All the process lifecycle is managed by you and our specialists follow the tasks of your engineers.
How would you like to work with our Python development company?
We are open to other forms of collaboration and ready to adjust according to your project needs.
Let's Talk
Our Projects
Standing at the front-end of web development, we have already offered similar development services, app creation for various companies in healthcare, wellness, on-demand business segments.
Dmitriy

Tech Lead

Choosing optimal technologies and writing complex algorithms

Vladlen

CEO

Delivering tailored software solutions to meet your needs and fulfill the expectations of end-users

Alex

Design Lead

Never sacrifice user experience in favor of fancy interactions
Clients Trust Us
Our team is an extra force that helps to translate your ideas into remarkable applications.
We believe that transparency and trust are the base of any successful cooperation to build outstanding projects.
And that's what our clients say.
Articles in Our Blog
Guides, fresh industry updates, and insights. Check the best articles about Python from our developers and management.
Is there still a  market for healthcare apps? Should you opt for medical app development?...

At Riseapps, the professional developers have mastery in different technologies like - Swi...
Ready to collaborate?
Drop us a line