UX/UI Design Services
Design is the first thing users see and the one thing that makes a lasting impression of your app.
We offer user interface and user experience development services to help companies achieve their financial goals and deliver immersive user experience within their apps
Various Niches
Enterprise

Healthcare

Fitness and Wellness

On-demand

Traveling

Your Business Niche

Event Management
Work with our designers how you want
As a part of a full-cycle app development

Get an outstanding UI/UX along with fully-fledged mobile and web development.
Our designers and developers follow the collaboration-centered practice to achieve synergy, deliver polished product and make your app rise.

As a single service

We can create a custom design for all screens for your mobile app, understanding of your target audience preferences and using best practices. We can also create a clickable prototype of your app for you to present your business idea to other stakeholders in the engaging way.
Engaging Design from Scratch
Following the design trends and conducting thorough research, we offer custom UI/UX services.
The design presents an iterative process with meetings after every stage. It is vital to work in tight cooperation to visualize your ideas for an app. Our designers can recommend interfaces taking into consideration both experience and best practices.
Research
We collect all requirements for an app and perform research of best practices, user behavior within your industry and the close competitors to come up with the best goal-oriented UI/UX. We also specify the target devices of your app, to create a UI according to the peculiarity of different screens.
User Experience
As a part of UX design services, you get the detailed app architecture, a detailed description of the user's interactions and wireframes of your app.
User Interface Concept
By creating a mood board, our experts better understand your users and come up with coloring, branding based on your preferences and target audience behavior.
Demo
We create a clickable prototype and mockups for you to feel the app and if needed present the concept of the app to your stakeholders.
Release
The developed design system is ready to be used for further app development or to be presented to investors or other team members.
Creative Tools to Achieve immersive design
We use top industry standards to create wireframes, mockups, clickable prototypes, and interfaces. Backed by 10-year design experience, we make sure our UX and UI are Userfriendly, Useful, and Usable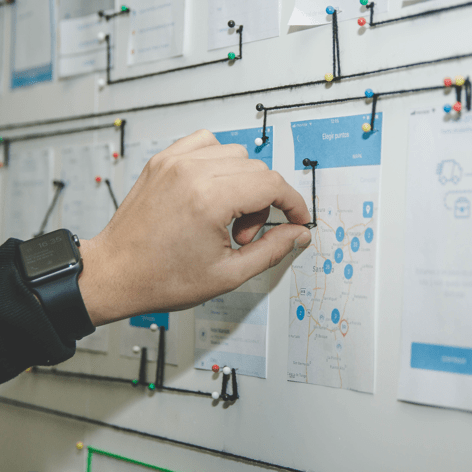 UI/UX toolbox
You get your user interface and user experience created with the help of the most widely used professional instruments.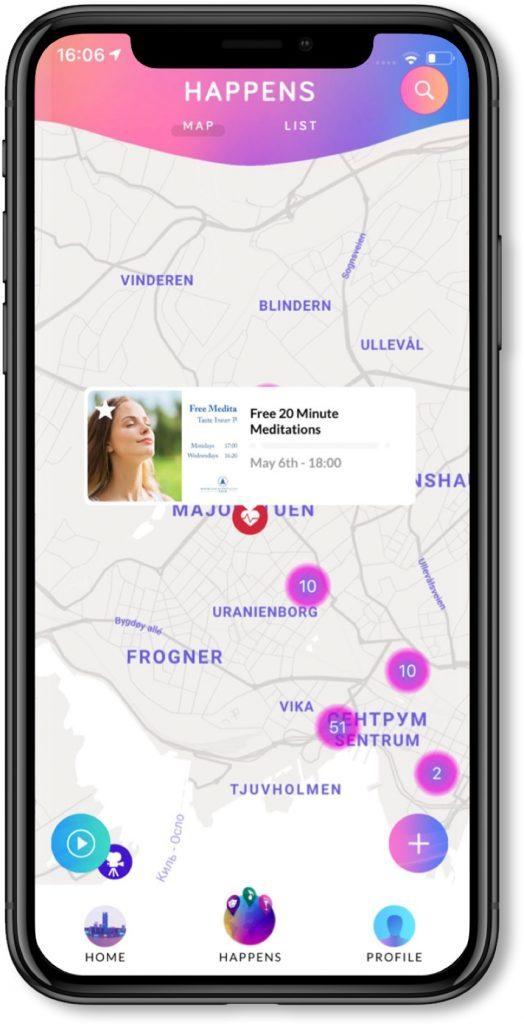 Prototyping Tools

Marvel, UX Pin, Flinto, InvisionApp

Drawing Tools for Graphics

Sketch Adobe Illustrator

Drawing Tools for Mockups and Presentations

Adobe Photoshop

Wireframing Tools

Balsamiq
Let's get started!
Order your UI/UX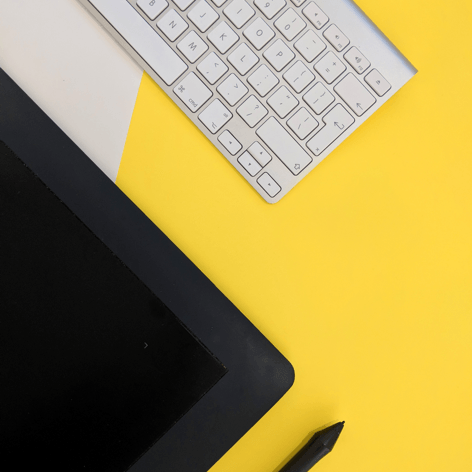 You Get by Working with Us
Working with our company your app will have outstanding interface, the app's uniqueness and style. Providing UI/UX services we follow Agile guidelines unifying designers and developers in the process of product creation.
- Only senior software engineers
- UX/UI design backed by 10-year experience
- Best practices from over 50 projects completed
- Dedicated project manager
- 24/7 access to project status
- Agile methodologies
- 2-month code guarantee
- In-house development
- Scalable team
Check Designs created by Riseapps
We are aimed at making your users happy, by creating a UI/UX that meet their needs.
Discover engaging interfaces for various niches.
Dmitriy

Tech Lead

Choosing optimal technologies and writing complex algorithms

Vladlen

CEO

Delivering tailored software solutions to meet your needs and fulfilling the expectations of your end-users

Alex

Design Lead

Never sacrifice user experience in favor of fancy interactions
Clients Trust our Creativity
Our development team is an extra force that helps to translate your ideas into remarkable applications. Development services that are offered are the tools to achieve your project's goals.
Deep Dive Into Our Knowledge Sharing
Discover the best articles from Riseapps, uncovering our practices, advice and possible pitfalls about what we know best.
Is there still a  market for healthcare apps? Should you opt for medical app development?...

At Riseapps, the professional developers have mastery in different technologies like - Swi...
Other Services
Riseapps can also provide you with the full-cycle mobile and web development, QA and testing. Unlock the professional services offered apart from user interface and user experience development. Hire our team for one of the following services.
Ready to collaborate?
Drop us a line