InteliWound
Wound сare delivery made fast and cost-effective
Industry:

Healthcare

Platform:

iOS and Web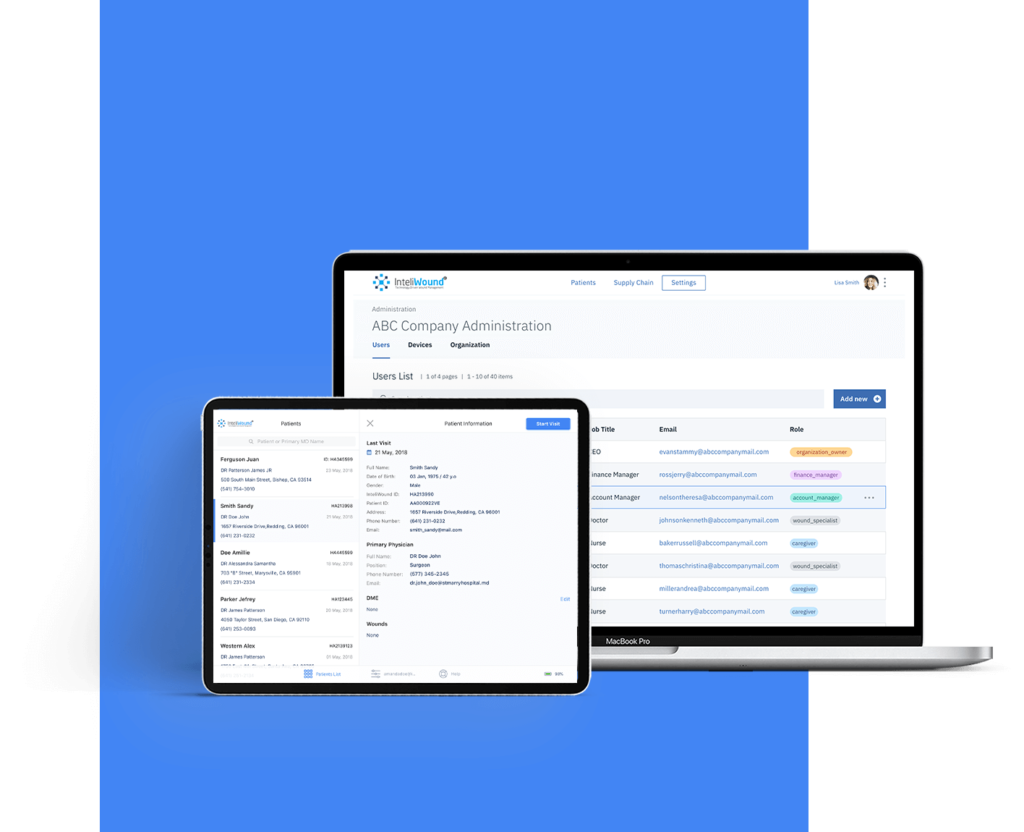 About Project
InteliWound is a HIPAA compliant wound management software designed to improve wound care delivery and reduce its costs. The software assists physicians and nurses in providing clinical assessment, effective treatment, order supplies, and more.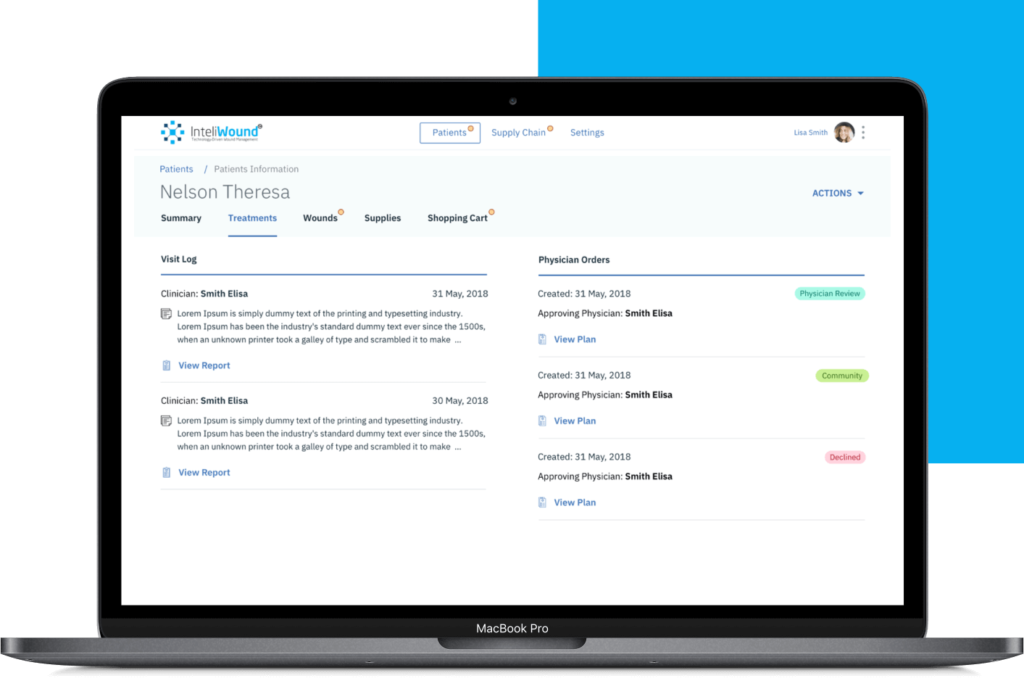 Challenge
Wound care delivery is a task physicians and nurses face on a regular basis. Yet, it is increasingly costly and related expenses are difficult to control.
The new wound management software had to combat this problem and manage the other challenges presented by chronic wound care delivery, such as clinical personnel shortages, poor oversight, or complex regulations.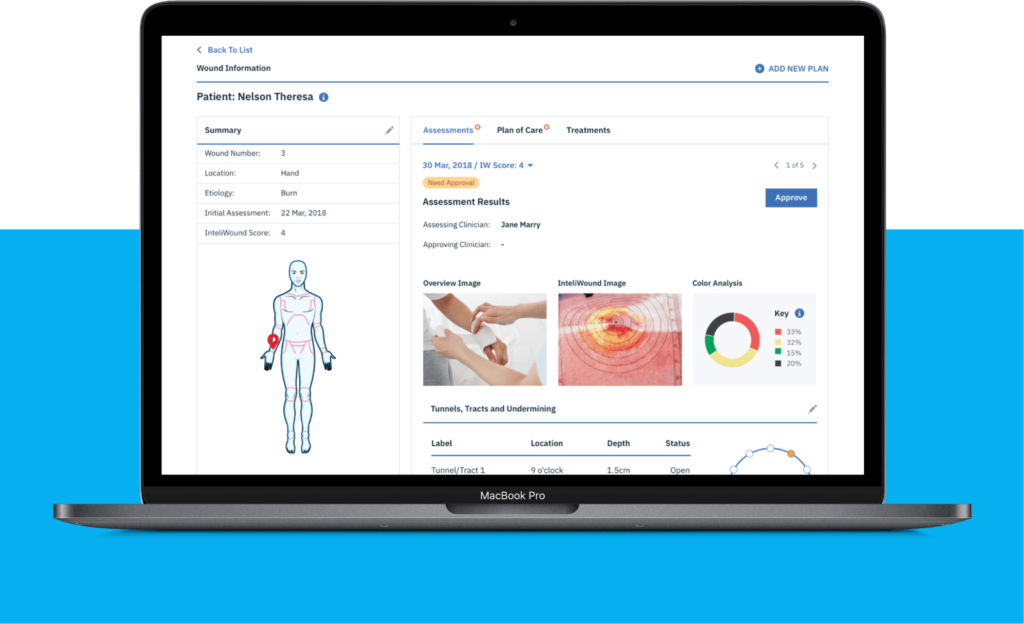 Solution
The technical solution consists of a mobile iPad app and web portal – both powered by a highly scalable platform built on Amazon Web Services.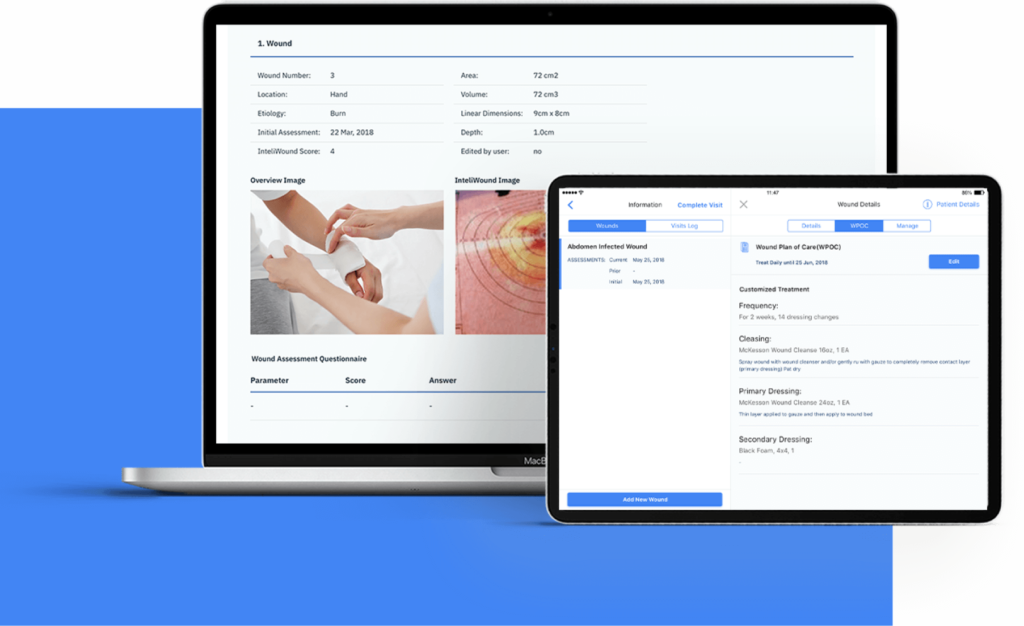 3D scan and assessment
The tool provides a volumetric measurement of wounds; photos are taken via advanced camera technology within only a couple of seconds.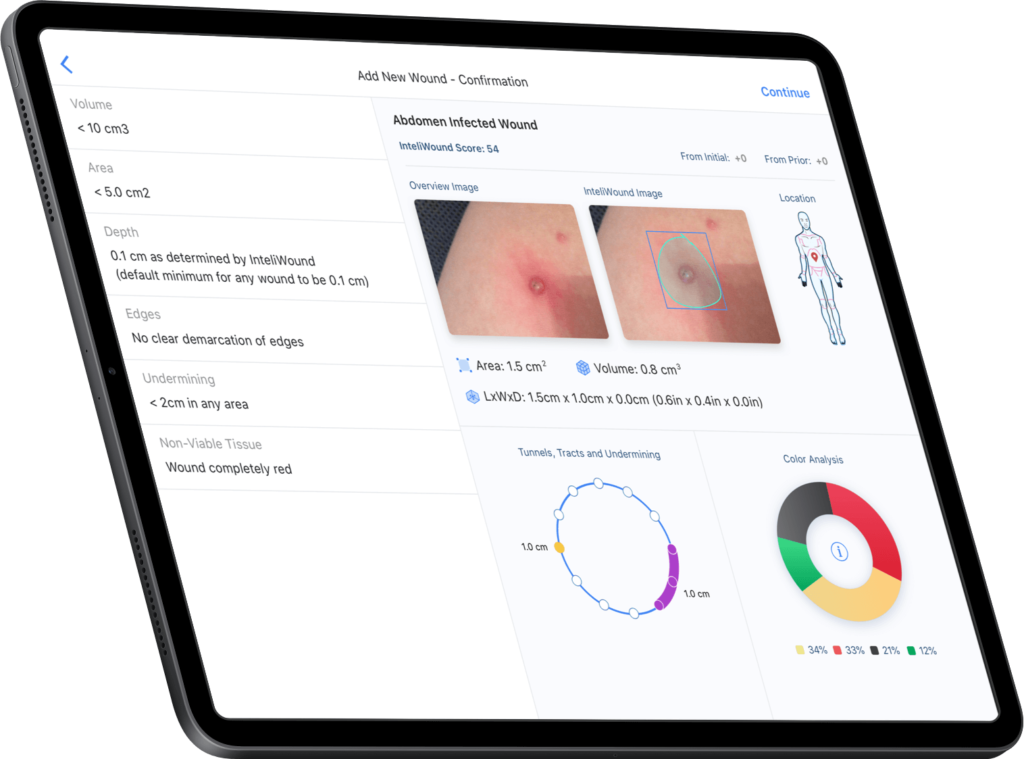 Value-based treatment suggestions
InteliWound uses a custom algorithm with a set of treatment instructions. Nurses and physicians can accept or come up with their own suggestions to care for the wounds.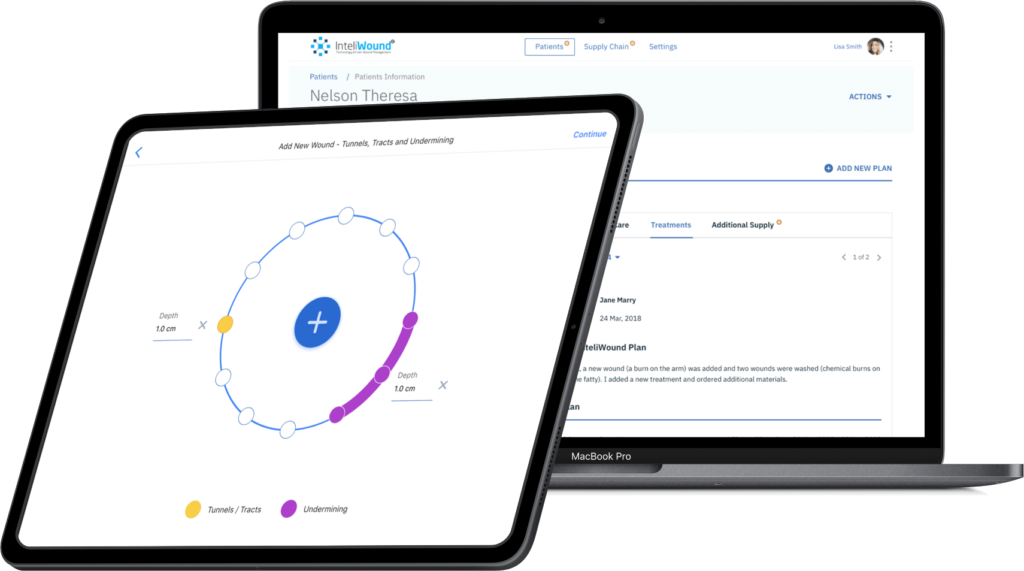 Increased oversight
The cloud-based system provides real-time oversight for clinical supervisors, dealing with health regulation routine.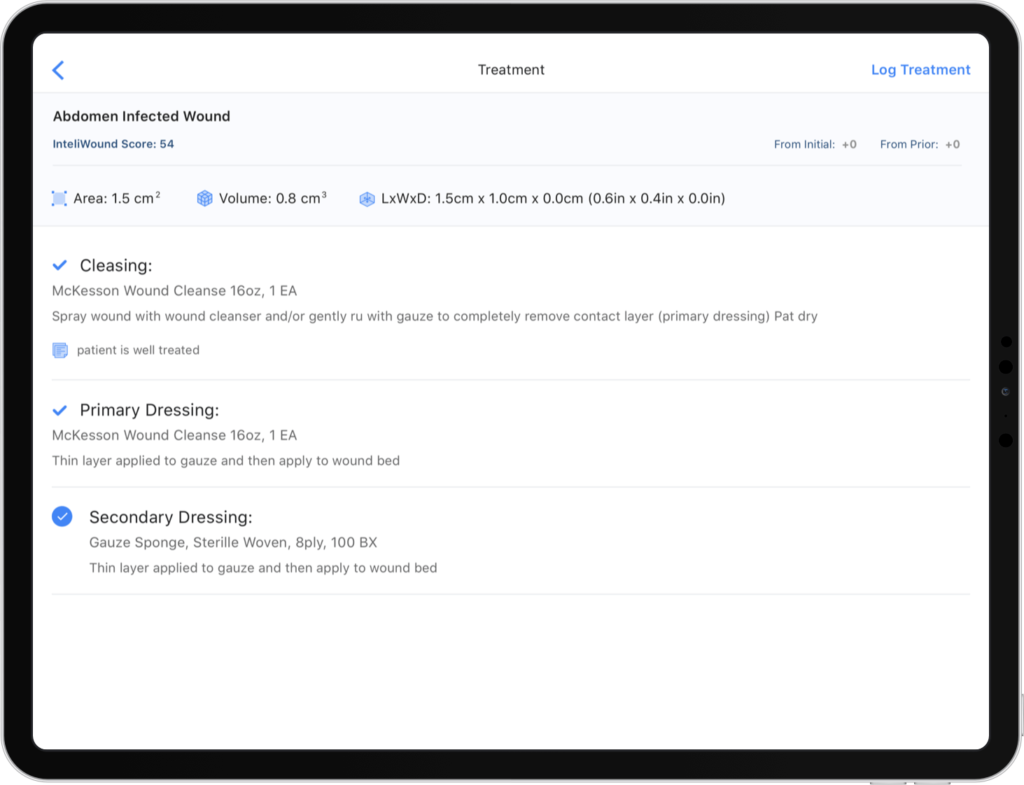 DME & Supply Chain
With integrated DME and supply chain ordering feature, supervisors can request the supplies their patients need.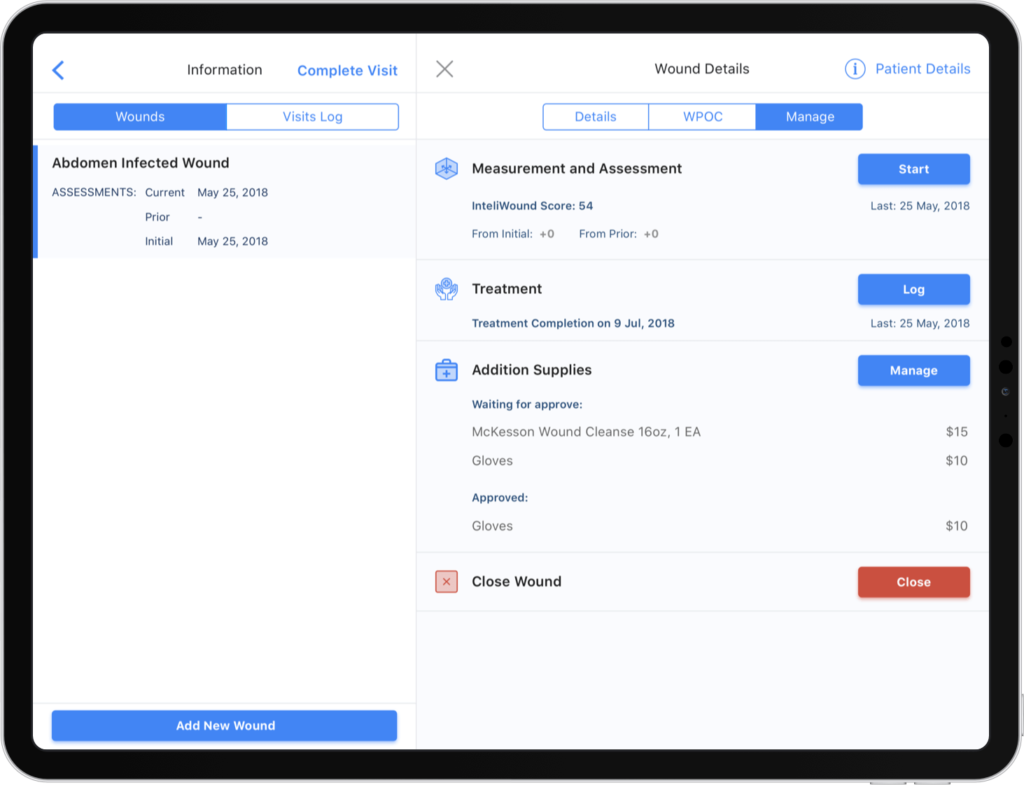 HIPAA compliant
With an open flow of communication between authorized users, patients' health information is strictly protected.
Results
The platform built by Riseapps facilitates proper wound care delivery to a multitude of U.S. patients. It helps to reduce the frequency of treatment visits and improve medical care outcomes.
As reported, healthcare organizations have immediate, measurable financial returns and improved outcomes from the first wound management engagement.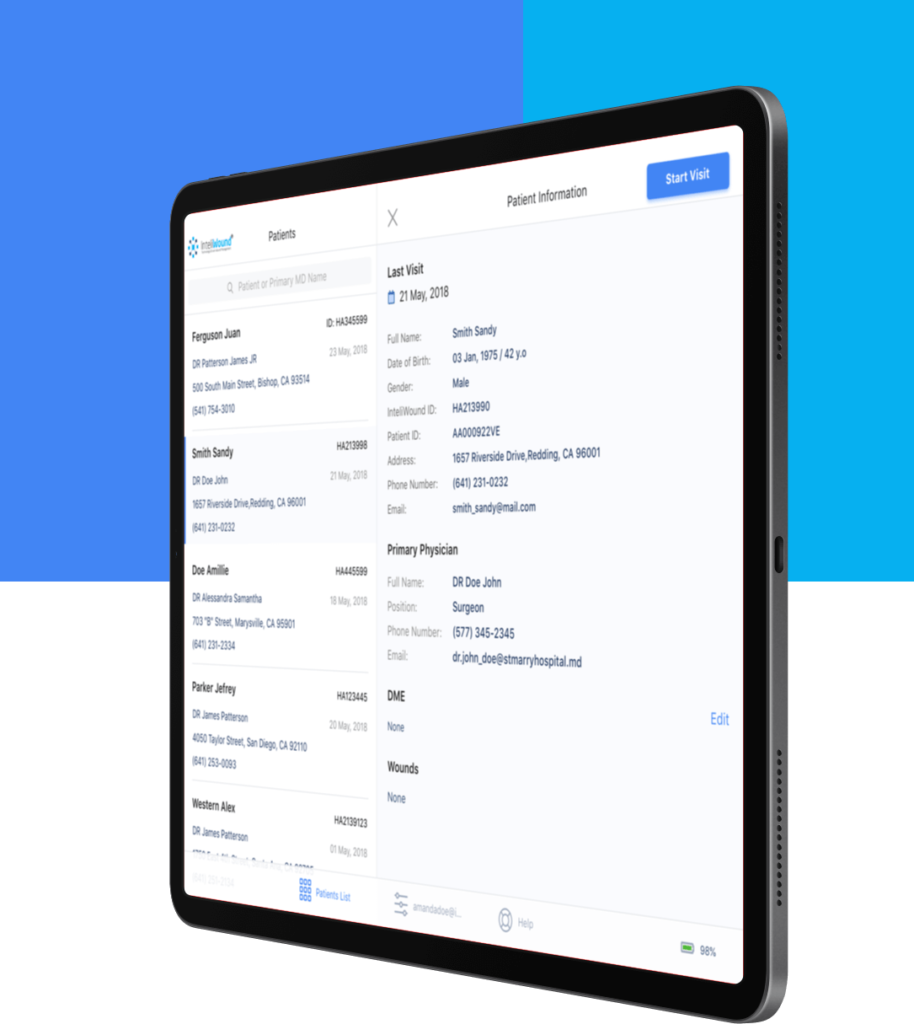 Ready to collaborate?
Drop us a line