Swift App Development Services
Unlock Modern Programming Patterns for iOS and OS X Development
Combining performance and efficiency of compiled languages, Swift today is the best choice for iOS native app creation (macOS, iOS, watchOS, tvOS and beyond). Moreover, safe, fast, and interactive Swift is set to dominate iOS development.
Our company is offering Swift development services to convert your ideas to high-performance apps for the iOS environment.
Key Swift Benefits
Being a Swift development company, we have outlined the top benefits of choosing this language.
Rapid Building
Swift is a concise and clear language, meaning that compared to Objective-C less code is required to perform a task. Automatic Reference Counting is included in its tracks and manages memory usage, reducing overall coding time. Thus, you will market your app faster.

Automatic Memory Management
Swift supports technology to decrease CPU load. Automatic Reference Counting (ARC) adds a garbage collector function, that allows identifying instances that are no longer in use and gets rid of them. ARC enables to raise performance without lagging neither memory, not CPU.

High Performance
This new language is outperforming Objective-C with a 40% increase in performance. This native iOS language embeds a strong typing system and, contributing to a shorter feedback loop. That allows to identify the errors faster and fix the bugs immediately.
Uber, Lyft, Asana, Hubspot, Accenture, 9GAG are already taking advantage of this language.

Full-Stack Potential and Cross-Device Support
You can use Swift for both backend and frontend, allowing to speed up the code building process, contributing to extensive code sharing and reuse. Its server-side integrates with the major backend technologies, like Perfect, Vapor, Kitura frameworks and a low-level framework SwiftNIO, that supports HTTP/2 protocol.
It also provides out-of-the-box support for Linux, Windows, all devices inside the Apple environment.

Scalability
Apps that are written in this language can be extended with new features that add to its scalability. Moreover, due to the simplicity of its codebase, the onboarding time for new developers becomes relatively fast.

On-Spot Testing
Swift introduced a playground, that visualizes code so that developers can test code on the spot. With this interactive tool, it's needless to compile big pieces of code in order to see how it works.
Ready to start your iOS development on Swift?
Request a quote for our Swift app development services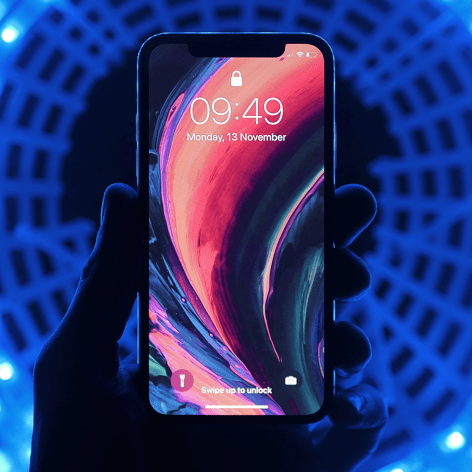 Working with Swift Development Company
We aim to provide our clients with the best solutions. Understanding that sometimes the project demands a unique approach, we are ready to review your ideas for cooperation.
Our company typically cooperates with our clients in 3 ways.
Offering turnkey solutions based on your idea. We are working in tight cooperation to make sure the process goes how it was planned. Our company is responsible for all stages of product development.
Helping you to cover only one service that you need, e.g. design, etc. We manage the delivery of this service in a timely manner according to your requirements, using the best Agile practices.
Providing our a team of developers or one/ two developers with the expertise you need. All the process lifecycle is managed by you and our specialists follow the tasks of your engineers.
How would you like to work with our Swift application development company?
We are open to other forms of collaboration and ready to adjust according to your project needs.
Let's talk
Our Projects
Standing at the front-end of mobile development, our company has already offered swift app development services for various companies in healthcare, wellness, on-demand business segments.
Dmitriy

Tech Lead

Choosing optimal technologies and writing complex algorithms

Vladlen

CEO

Delivering tailored software solutions to meet your needs and fulfill the expectations of end-users

Alex

Design Lead

Never sacrifice user experience in favor of fancy interactions
Clients Trust Us
Our team is an extra force that helps to translate your ideas into remarkable applications.
We believe that transparency and trust are the base of any successful cooperation to build outstanding projects.
And that's what our clients say.
Articles from Developers Who Mastered Swift
Guides, fresh industry updates, and insights. Check the best articles about Swift programming language from our developers.
After Apple unveiled the new UI framework this June earlier this year, all apple community...

Fast, convenient, and accessible from anywhere. It is how we want to receive services. Re...
Ready to collaborate?
Drop us a line