Happens
Game-changing event overview experience
Industry:

Social Networking

Platform:

iOS, Android and Web
About Project
Riseapps reimagined and improved the MVP of a progressive event overview app. Having stuffed it chockablock with useful features, our team gave a facelift to the iOS and Android tools and completed the development of the web application. After the upgraded app's launch, user adoption increased by 3 times.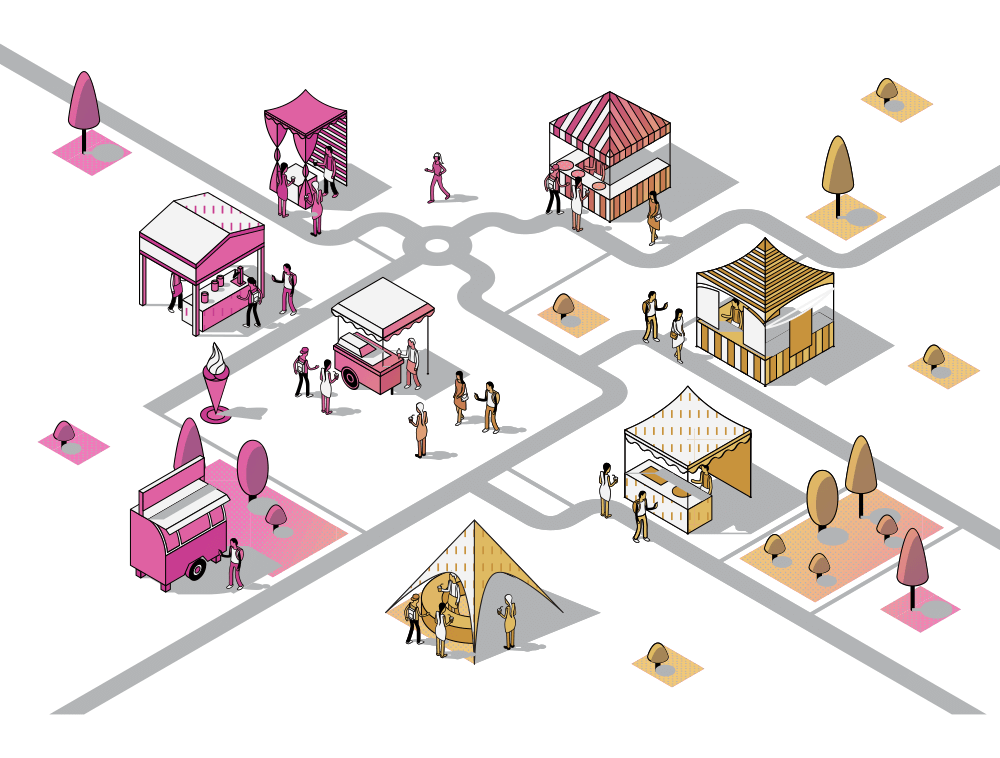 Challenge
An EU-based client sought a technical partner to upgrade the cumbersome version of their potentially cutting-edge app. The tool was conceived to become one-of-a-kind – not an informational but rather a social media platform. Customers had to access their local events in the simplest, best-organized way and be able to create their own events.
Solution
We conducted a deep discovery analysis of existing feedback on the app to uncover the key pain points. To develop a community experience for the event-goers our team implemented additional functionality.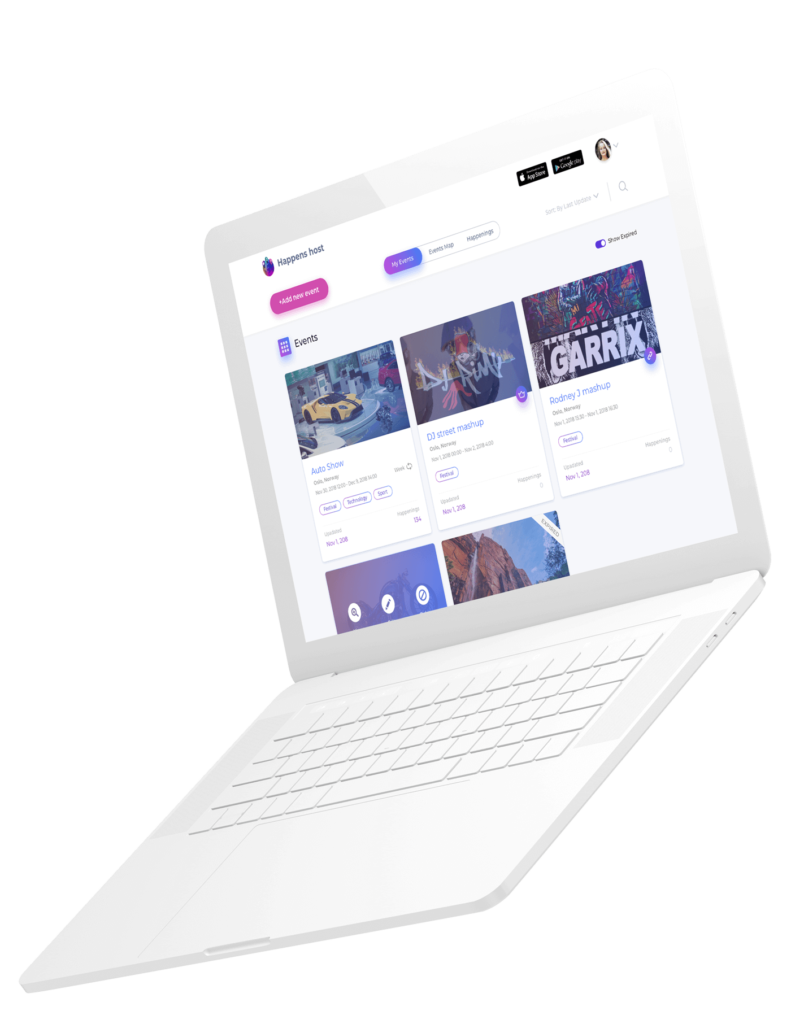 Improved usability and design
While many similar apps offer complex UX and confusing navigation, we set up some clear user pathways that satisfy users' needs. Our team differentiated events on a wide spectrum of categories, crafting both map and list view with pagination tools. We also improved the heat map for better dynamic search and visualization of events.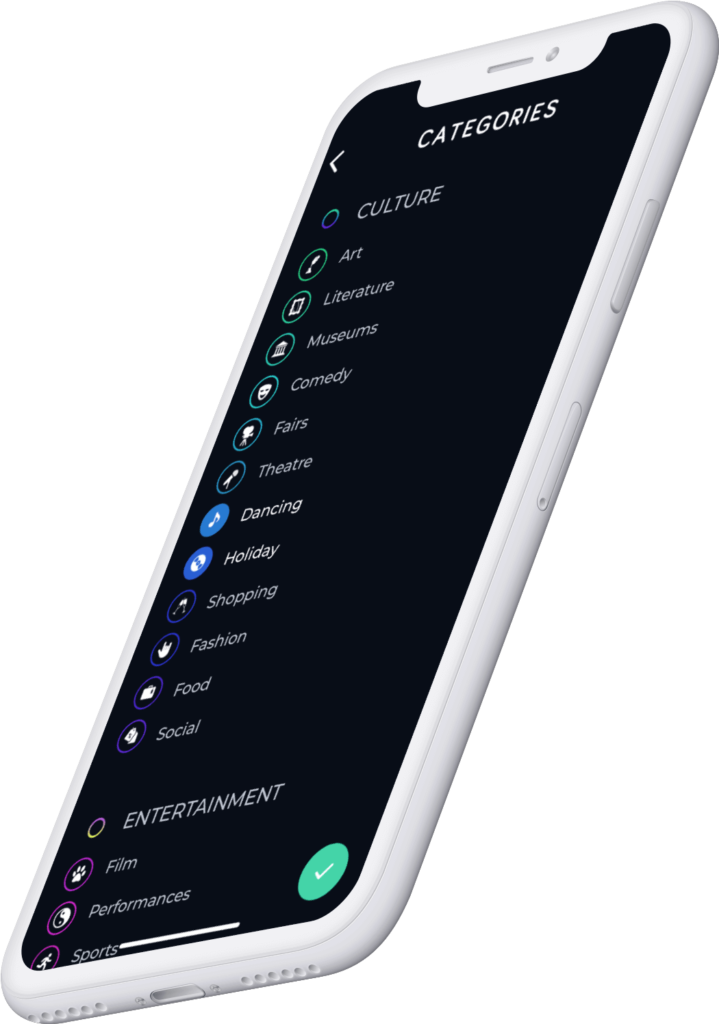 Enhanced performance and bug fixing
Early on, the events were pulled into customers' phones in bulk, which made the app laggy. We boosted the performance by enabling the filter functionality on the server, so only relevant information gets transferred. We also fixed multiple features, such as photo and video uploading on Android devices.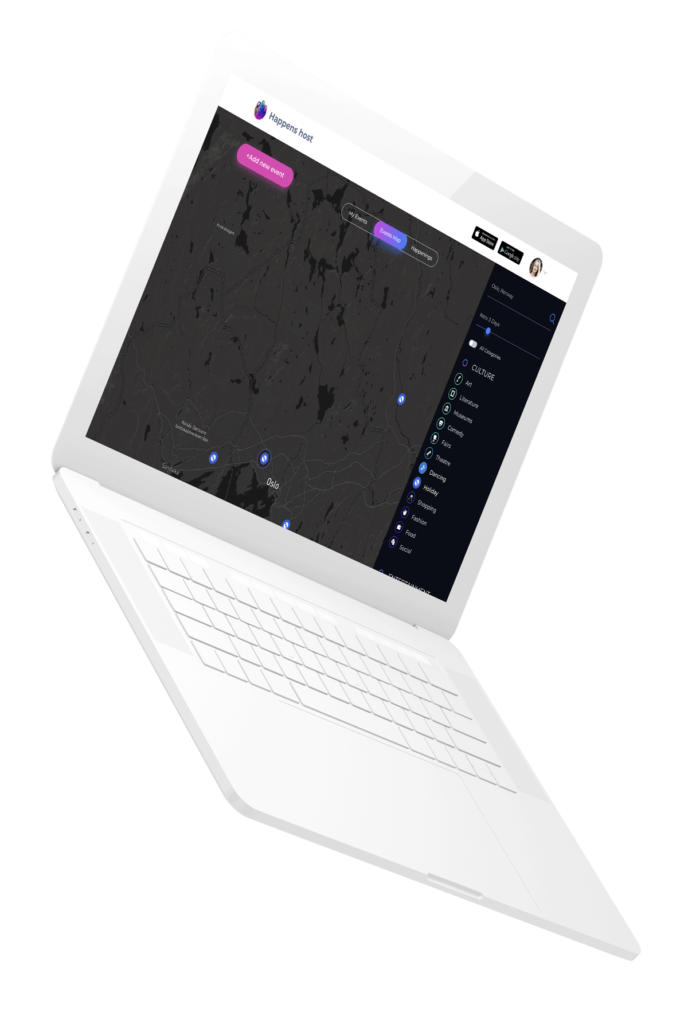 Web app upgrade
We made it possible for users to organize, profile and promote their events within a web app. Actually, our team built it almost from scratch with the help of React JavaScript library. This allowed the app to become the one with a lot of user-generated content.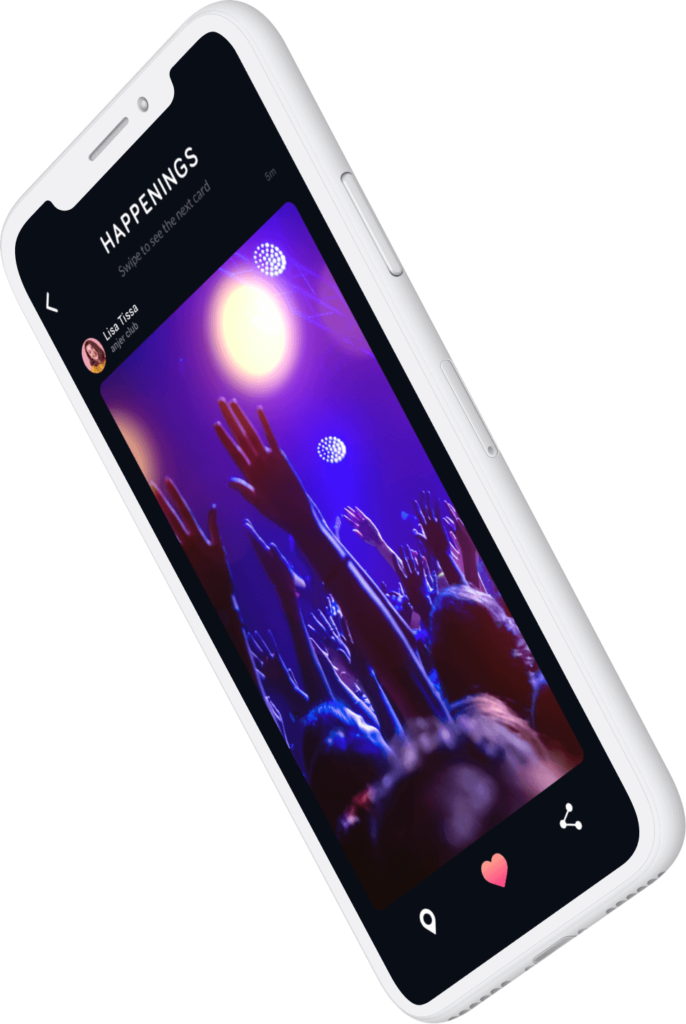 Results
With carefully crafted UX, UI and brand new features, the app is ahead of the game on the competitive event overview software market. By upgrading it, we empowered event-goers with tools that make their experience rich and juicy. As noted in one of the app reviews, "TripAdvisor and Facebook Events have finally gotten a serious contender."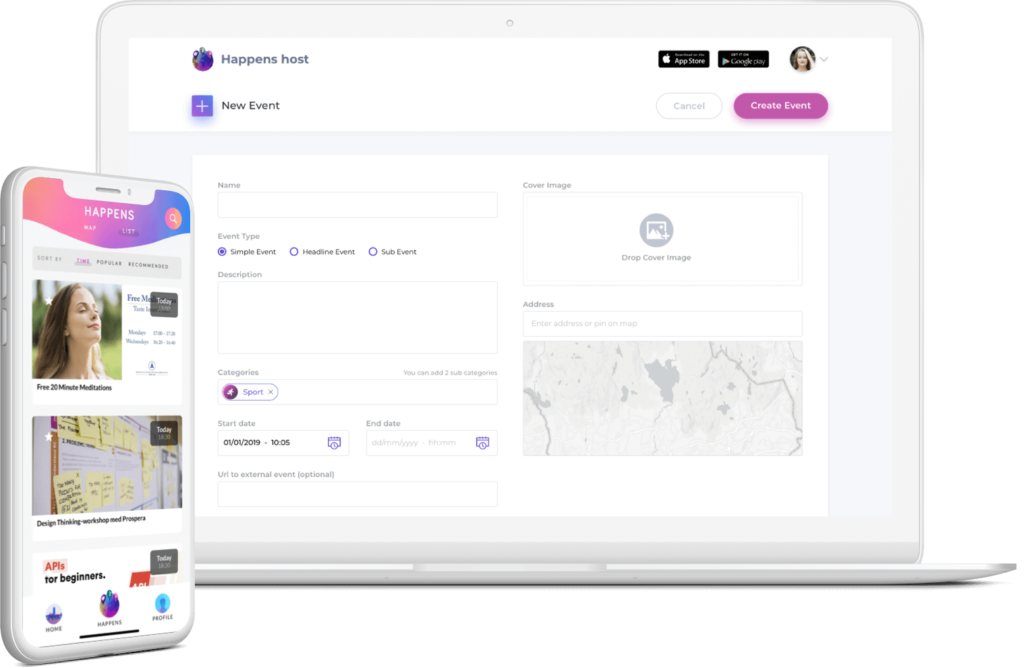 Ready to collaborate?
Drop us a line