StaffFox
A smart tool for orchestrating work life in a tap.
Industry:

Commercial services (HR management)

Platform:

iOS and Android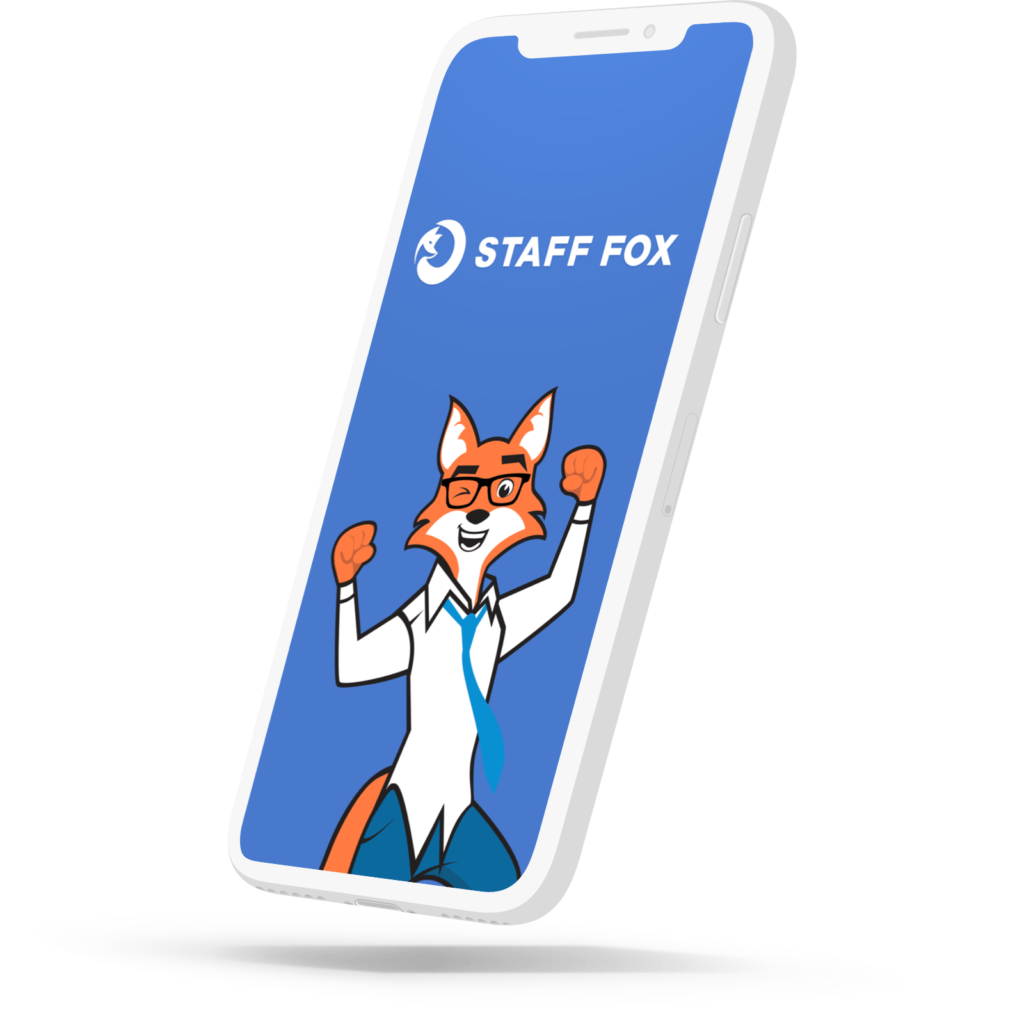 About
A mobile app for staff to manage their job duties. Users can receive a schedule, set availability and preferences, request time-off, and more.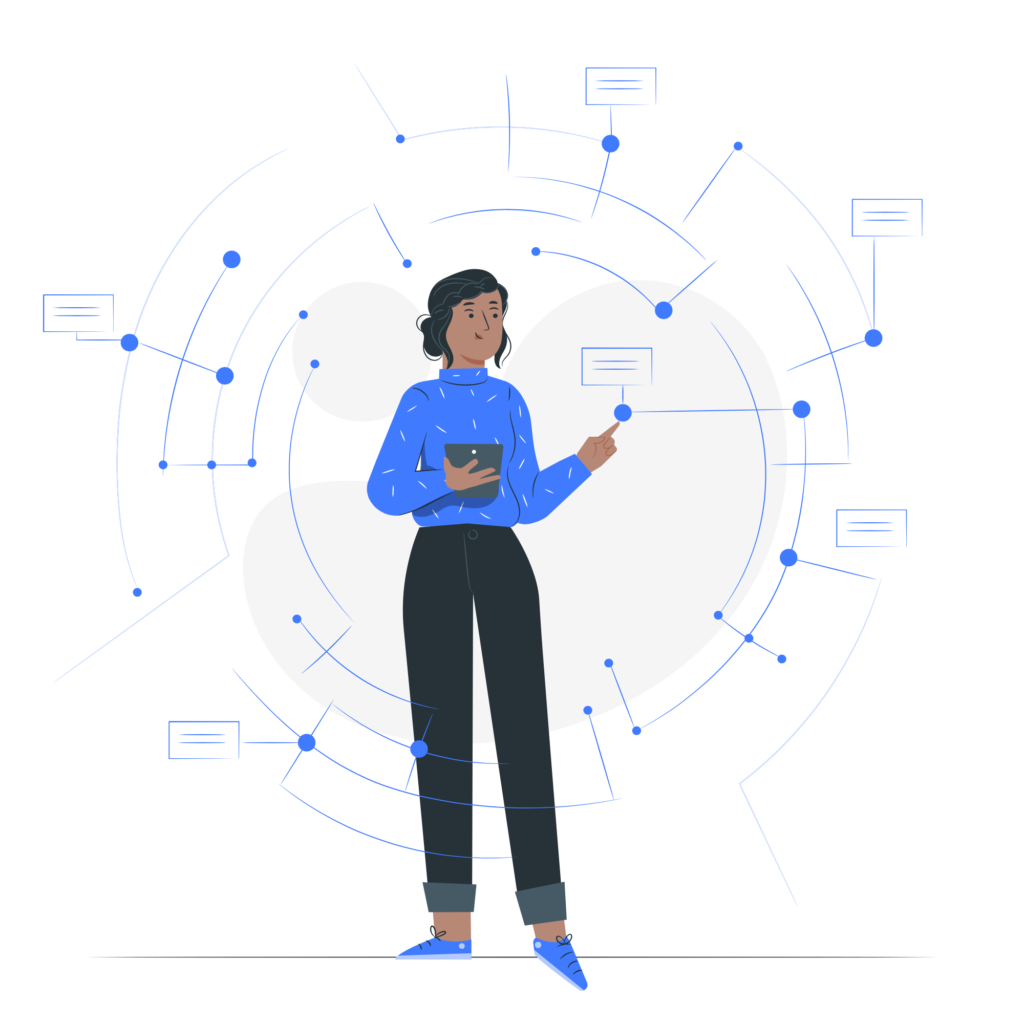 Challenge
A US-based company developed the industry-leading StaffFox's SmartFill™ technology for businesses to create optimized staff schedules. By the time they approached Riseapps, the client already had a web application for companies to manage their workers' time. But they also needed a mobile app for employees of businesses using technology.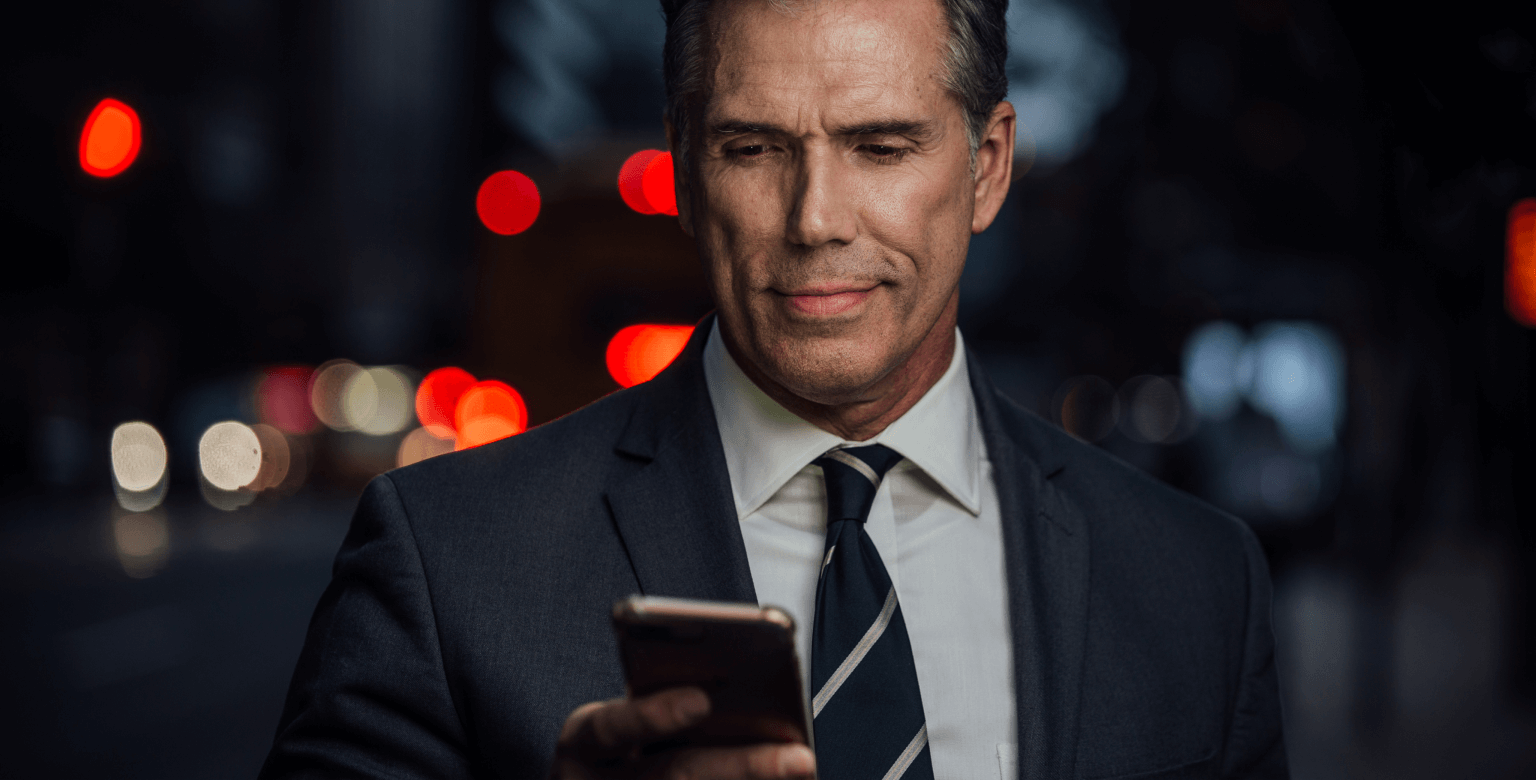 The new tool had to deal with big amounts of data (staff skills, availability, preferences, etc.), and considering priorities, in just seconds, create and evaluate billions of possible schedules to find the best one.
Solution
As the app had to be available for both – iOS and Android users – we opted for cross-platform development using the React Native framework.
We also embraced the power of GraphQL – an emerging standard for querying various types of data systems.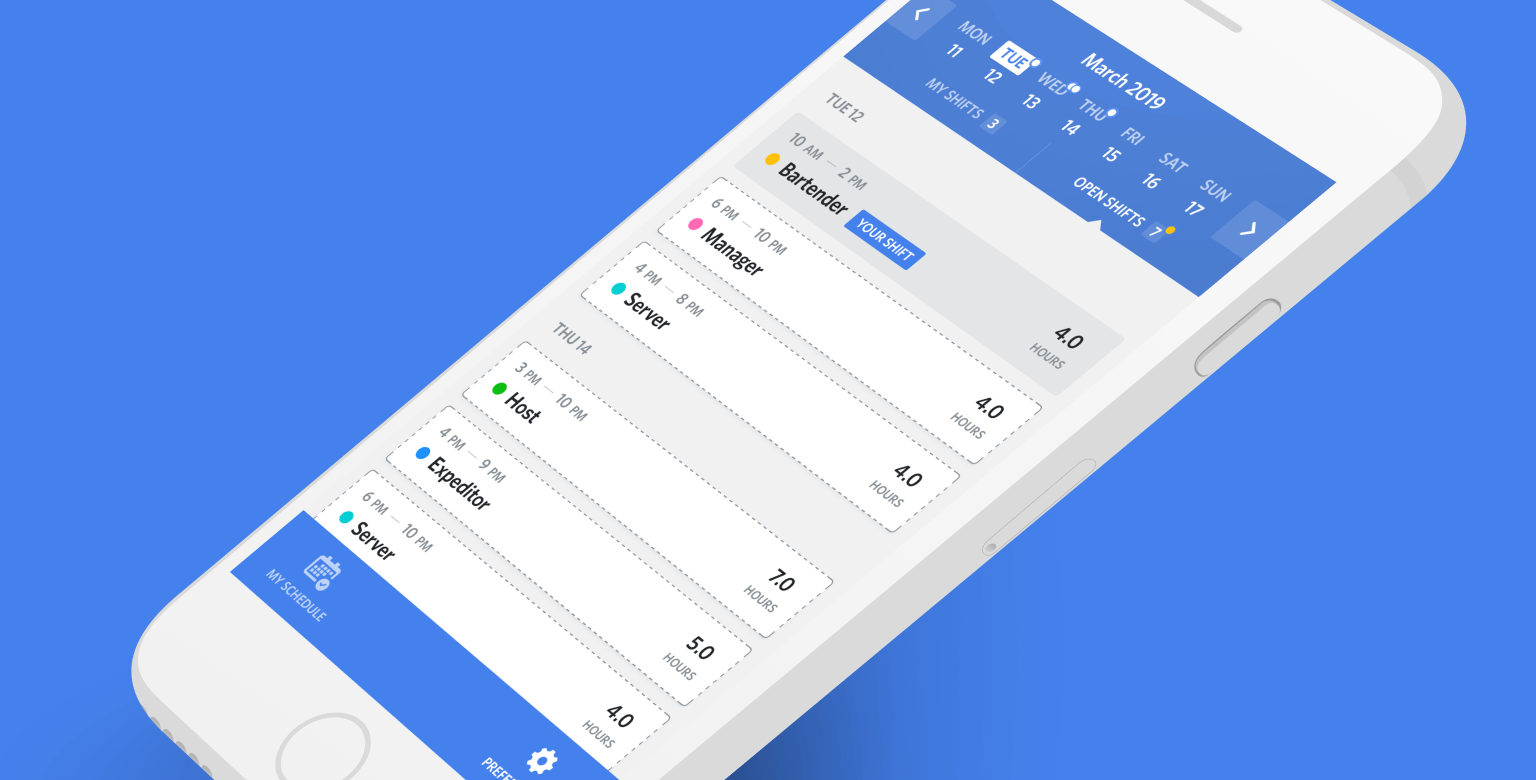 Highlights
Clean UI/Cohesive UX
When building the presentation layer of the app, we made sure to deliver stuff but not the fluff. Users have a clear picture of how to schedule their shifts.
Communicating schedules
The app allows interaction between managers and employees. Users can get notes from their supervisors, request and see the status of scheduled time-off, etc.
Preferences update
Users' preferences include the desired number of hours, positions, workday, and more.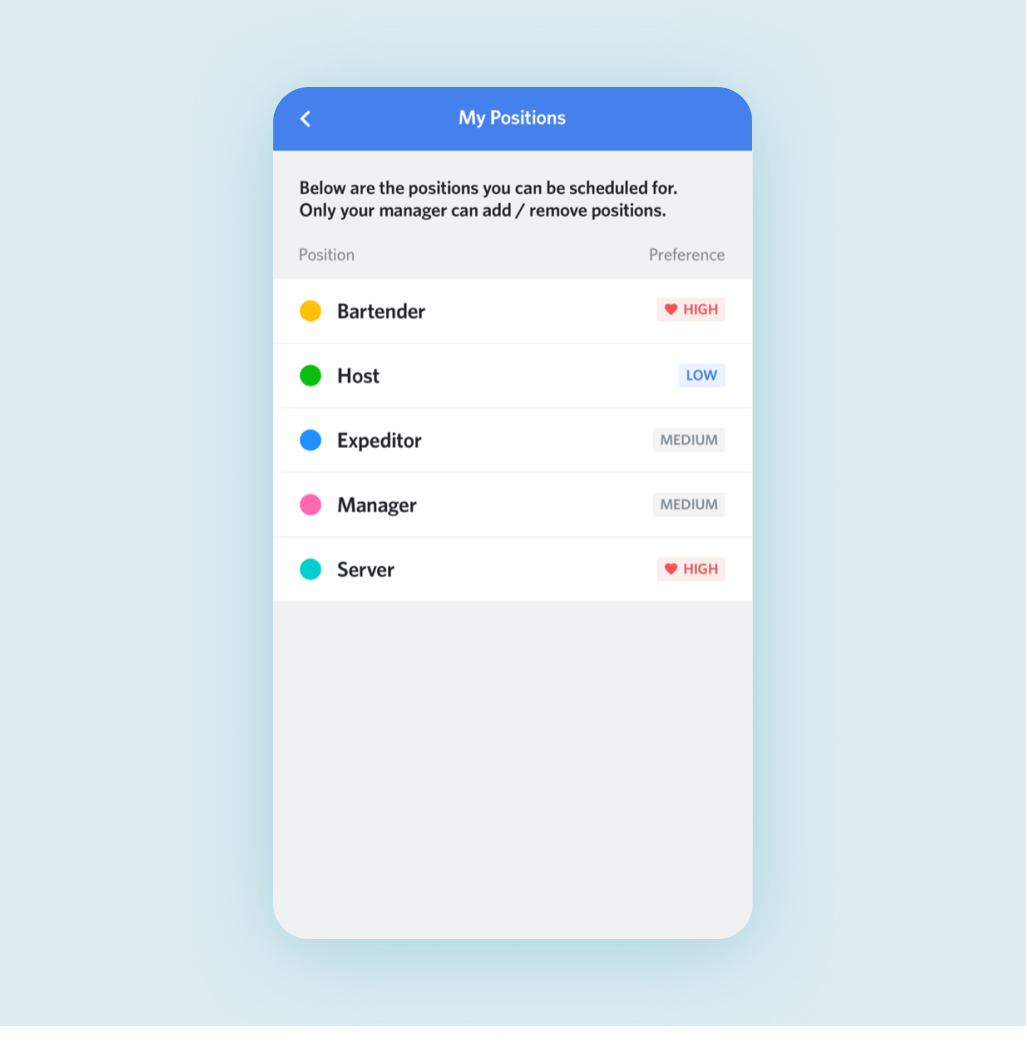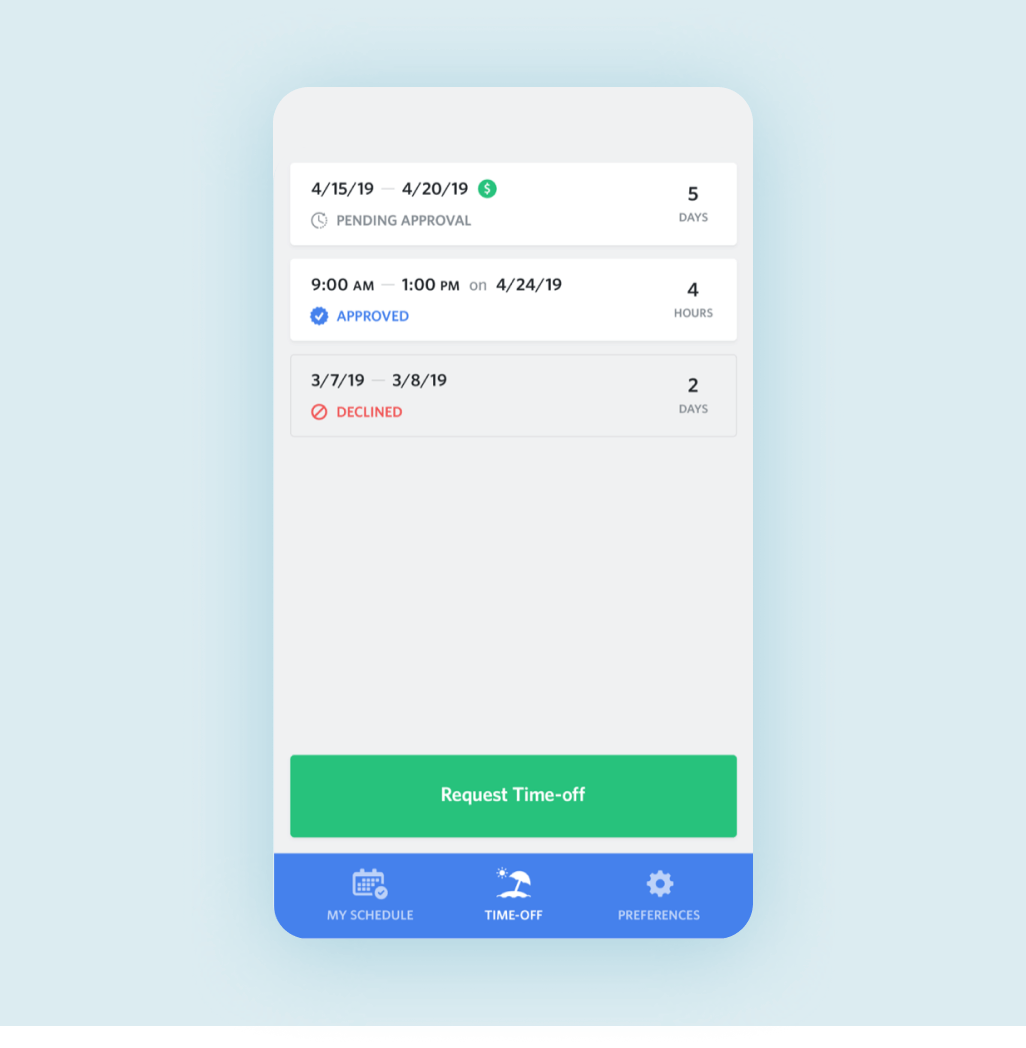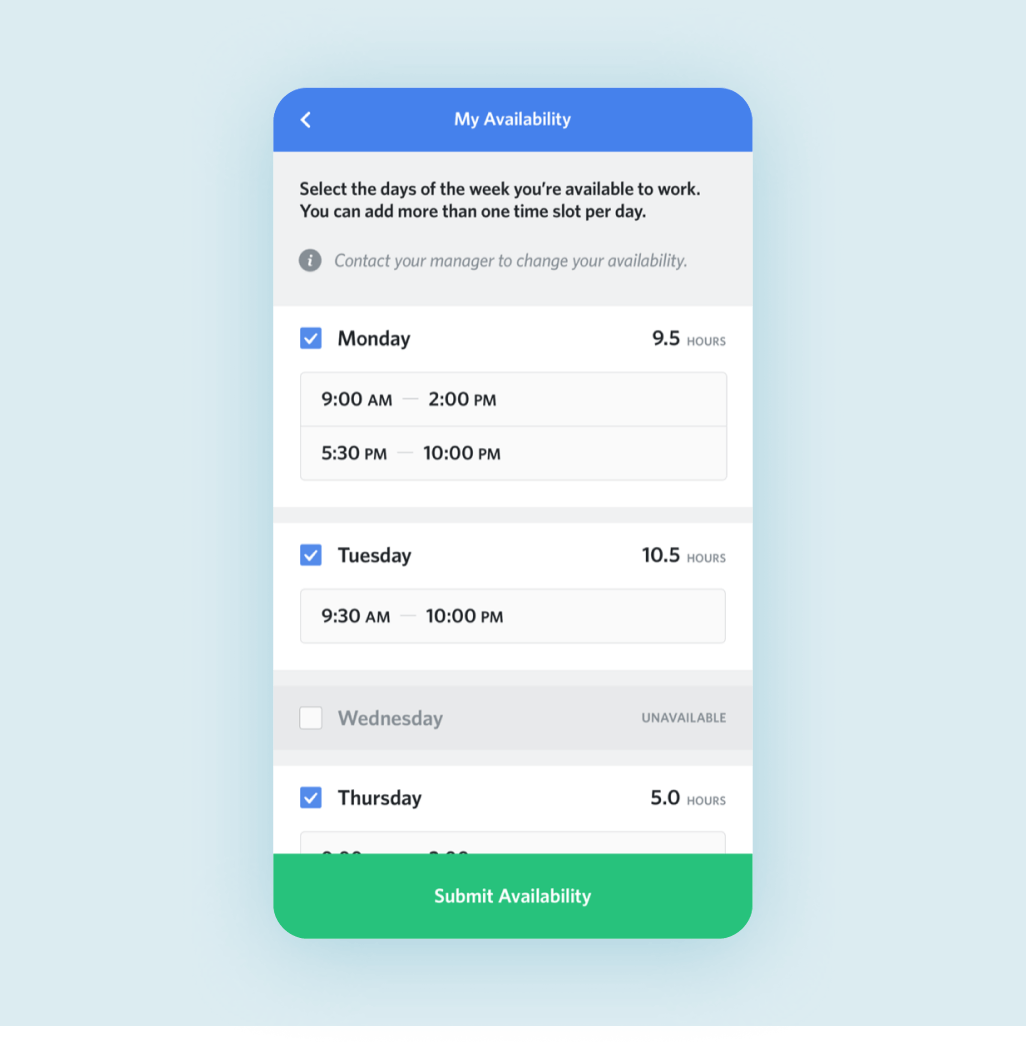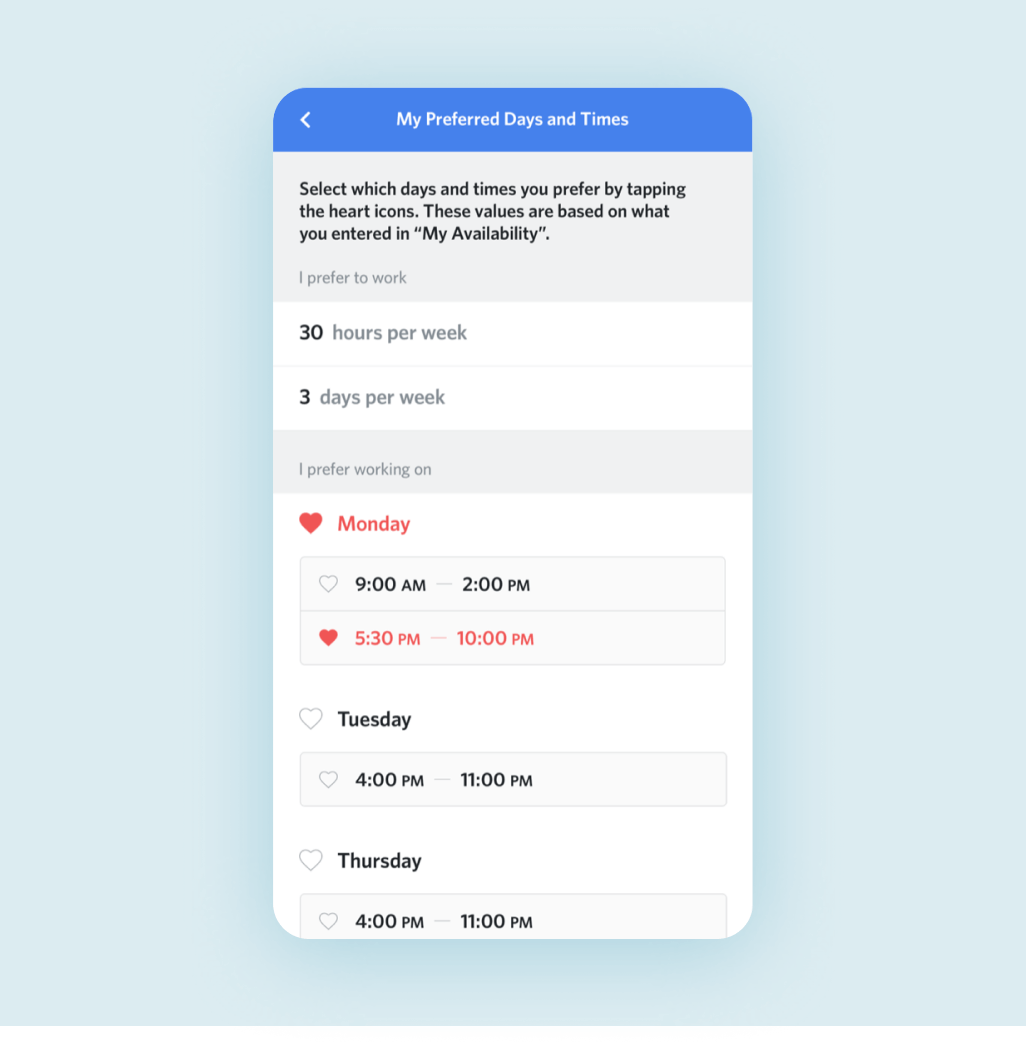 Results
Within just 2 months, we built a mobile app assisting companies in stepping away from traditional spreadsheet management.
Providing workers with more freedom, it helps to increase their loyalty, reduce attrition, saving time and money of businesses.
Ready to collaborate?
Drop us a line