Flutter App Development Company
Upgrade your Multi-platform Development with a Framework from Google
Flutter is Google's framework to streamline multi-platform development. Being backed and actively maintained by the tech giant, it is the only framework with mobile SDK, that doesn't require Javascript bridge for reactive styles. This leads to less time to get the working app and returns on capital.
Our company is offering Flutter app development services for you to benefit from both powerful digital experience and simplicity regardless of device.
Key Flutter Benefits
Google's framework is paving its way to the top of mobile development. Flutter is extremely perspective, as it will become the main platform for Fuchsia apps. Fuchsia is a Google platform, that is estimated to outcompete Android by 2025.

Single Codebase
It has only one codebase written in Dart, that works with both iOS and Android, frontend and backend. It means, you need one team, one codebase for one project, that can target both iOS and Android at a time. With budget always being a major constraint, Flutter development involves fewer resources to cover several platforms.

Expressive and Flexible UI
Flutter includes Material Design Specification (Android) and Human Interface Design (iOS style) to achieve the native "feel" in iOS and Android platforms. It also enables building a custom design, giving a developer complete control over every pixel on the screen.
On top of that, UI is working on the Skia graphics engine, which is also developed by Google itself.

Fast Production and Less Testing
Hot reload helps to experiment quickly and easily, build UIs, add features faster. The framework offers sub-second reload times, without losing state.
Quality Assurance is done faster, as there is only one code to test.

Native Performance
All widgets inside Google's framework embed all UI, UX differences (scrolling, icons, fonts, navigation), reflecting native performance on iOS and Android.
High Performance
As OEM widgets are embedded, less mediate communication between the app and a platform is required, leading to fast app startup times and fewer performance issues. Flutter aims to provide 60 frames per second (fps) performance or 120 fps performance on devices capable of 120Hz updates.

Expended Framework for Any Screen
Flutter is strongly supported by Google. This tech giant is aimed at creating the platform for any platform (web, desktop, mobile, embedded devices) and screen. Thus, Flutter is not disappearing anytime soon.
Ready to hire Flutter developers?
Request a quote for our Flutter app development services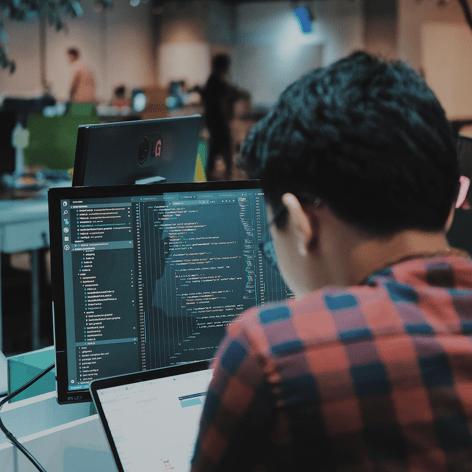 Working with Flutter Development company
We aim to provide our clients with the best solutions. Understanding that sometimes the project demands a unique approach, we are ready to review your ideas for cooperation.
Our Flutter development company typically cooperates with our clients in 3 ways.
Offering turnkey solutions based on your idea. We are working in tight cooperation to make sure the process goes how it was planned. Our company is responsible for all stages of product development.
Helping you to cover only one service that you need, e.g. design, etc. We manage the delivery of this service in a timely manner according to your requirements, using the best Agile practices.
Providing our a team of developers or one/ two developers with the expertise you need. All the process lifecycle is managed by you and our specialists follow the tasks of your engineers.
How would you like to work with our Flutter app development company?
We are open to other forms of collaboration and ready to adjust according to your project needs.
Let's talk
Our Projects
Standing at the frontend of mobile development, we have already offered Flutter services for various companies in healthcare, wellness, on-demand business segments.
Dmitriy

Tech Lead

Choosing optimal technologies and writing complex algorithms

Vladlen

CEO

Delivering tailored software solutions to meet your needs and fulfill the expectations of end-users

Alex

Design Lead

Never sacrifice user experience in favor of fancy interactions
Clients Trust Us
Our team is an extra force that helps to translate your ideas into remarkable applications.
We believe that transparency and trust are the base of any successful cooperation to build outstanding projects.
And that's what our clients say.
Articles from Developers Who Mastered Flutter
Guides, fresh industry updates, and insights. Check the best articles about FLutter from our developers.
Hitting two birds with one stone and choosing that very stone - React Native vs Flutter. I...

At Riseapps, the professional developers have mastery in different technologies like - Swi...
Ready to collaborate?
Drop us a line