Node.Js Development Company
Release the Power of Node.js for your Full Stack Development

Node.js is a runtime environment to create robust applications. Being a powerful technology and dealing only with JavaScript, it is a perfect solution for a full-stack development for both enterprise and client levels.
Our company is offering Node.js development services as a part of full-stack technology for your web apps.
Key Node.js Development Advantages
Node.js is a perfect solution to develop a data-friendly real-time app, that can work on multiple platforms.
Speed
Node.js runs on the V8 - Google's engine with JavaScript in the core of the machine code. In this suite, many operations such as reading the database, network connections, etc, can be performed in no time. For instance, LinkedIn, thanks to Node.js integration, achieved a decrease in the number of servers from 30 to 3, while PayPal noticed a 35% drop in the response time.

Full-Stack Development
Being written in JavaScript, Node.js bridges the gap between frontend and backend. It means that you can build an entire app with one development team, uniting all necessary functions, e.g. analytics, testing, development.
Walmart, NASA, Netflix, Intel, Twitter, Uber, GoDaddy, LinkedIn, PayPal are already implementing Node.js for their development.

Flexibility
Code written in this runtime environment can be easily migrated from frontend to backend and vice versa, utilizing JavaScript for both sides. No matter where the code is, it will run in a similar manner, not ruining the logic of an app.

Real-Time
Thanks to the event-driven architecture for backend and frontend and JavaScript used for both, the process is fast. The WebSocket protocol covers multi-user functions and prevents the overload of HTTP for web development.

Rich Ecosystem and Strong Corporate Support
Npm, a default package manager, is also a marketplace for JavaScript tools, with more than 830k libraries available. This makes Node.js ecosystem rich.
This environment has gained strong support from IBM, Microsoft, SAP, PayPal and other giants.

Scalability
Node.js can be used for a microservices architecture, allowing to develop single apps as suits for small services, that communicate with each other with the help of lightweight mechanisms. Such architecture enables better performance and increases processing speed. Opting for microservice architecture in Node.js, allows Walmart to save 40% on hardware.
Ready to hire Node.js developers?
Request a quote for our Node.js development services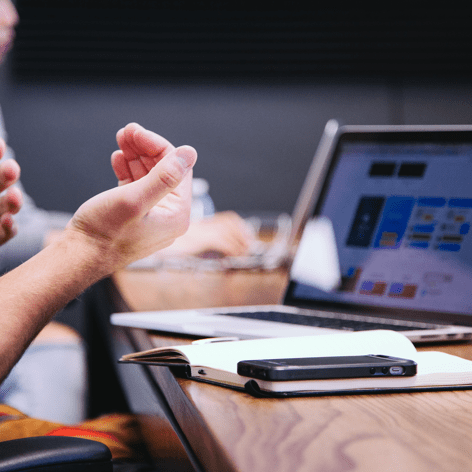 Working with Node.js Development Company
We aim to provide our clients with the best solutions. Understanding that sometimes the project demands a unique approach, we are ready to review your ideas for cooperation.
Our Node.js development company typically cooperates with our clients in 3 ways.
Offering turnkey solutions based on your idea. We are working in tight cooperation to make sure the process goes how it was planned. Our company is responsible for all stages of product development.
Helping you to cover only one service that you need, e.g. design, etc. We manage the delivery of this service in a timely manner according to your requirements, using the best Agile practices.
Providing our a team of developers or one/ two developers with the expertise you need. All the process lifecycle is managed by you and our specialists follow the tasks of your engineers.
How would you like to work with our Node.js development company?
We are open to other forms of collaboration and ready to adjust according to your project needs
Let's Talk
Our Projects
Standing at the front-end of web development, our company has already offered full-stack services for various companies in healthcare, wellness, on-demand business segments.
Dmitriy

Tech Lead

Choosing optimal technologies and writing complex algorithms

Vladlen

CEO

Delivering tailored software solutions to meet your needs and fulfill the expectations of end-users

Alex

Design Lead

Never sacrifice user experience in favor of fancy interactions
Clients Trust Us
Our team is an extra force that helps to translate your ideas into remarkable applications.
We believe that transparency and trust are the base of any successful cooperation to build outstanding projects.
And that's what our clients say.
Articles in Our Blog
Guides, fresh industry updates, and insights. Check the best articles from our developers and management.
Fitness apps have the power to help people see their dream reflection in the mirror. How t...

Is there still a  market for healthcare apps? Should you opt for medical app development?...
Ready to collaborate?
Drop us a line