BlackSwan Technologies
$28m Secured Upon Release for AI & Big Data Platform
Client:

BlackSwan Technologies

Industry:

Artificial Intelligence & Big Data

Platform:

Web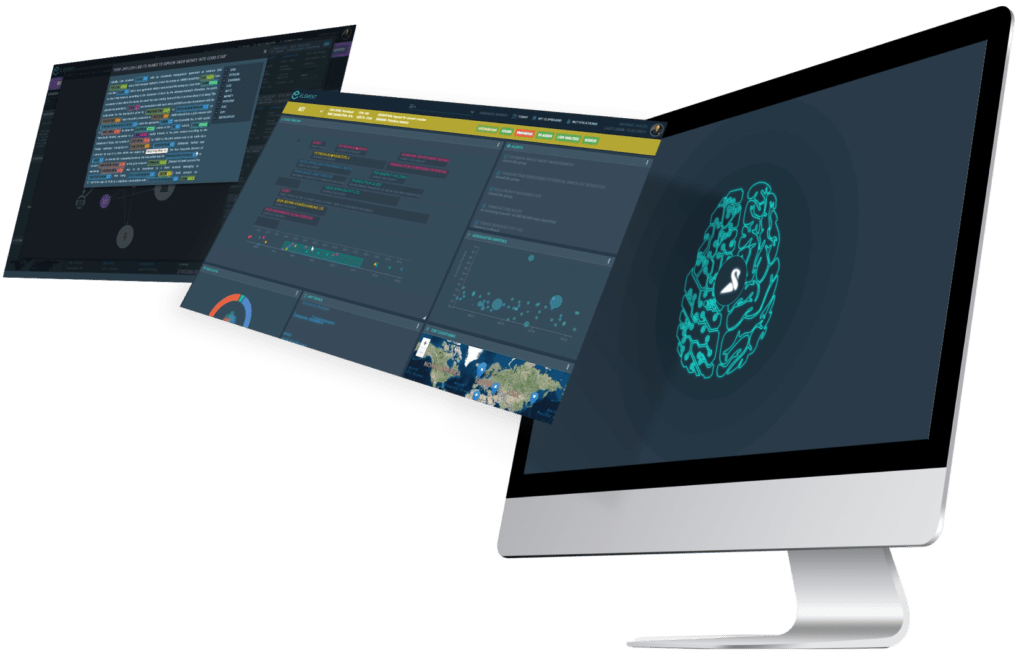 Client's Background
BlackSwan Technologies is a digital transformation, cognitive computing, and AI software company that revolutionizes the data acquisition and monetization market.
Its product, ELEMENT, helps organizations leverage the data they possess and collect new types of data from unlimited sources. This allows enterprises to formulate optimal decisions and ultimately act and predict more effectively, evolving into cognitive organizations..
Backed by $30m in funding, BlackSwan is now featured in Risk.net, Gartner, A-Team Group, and more.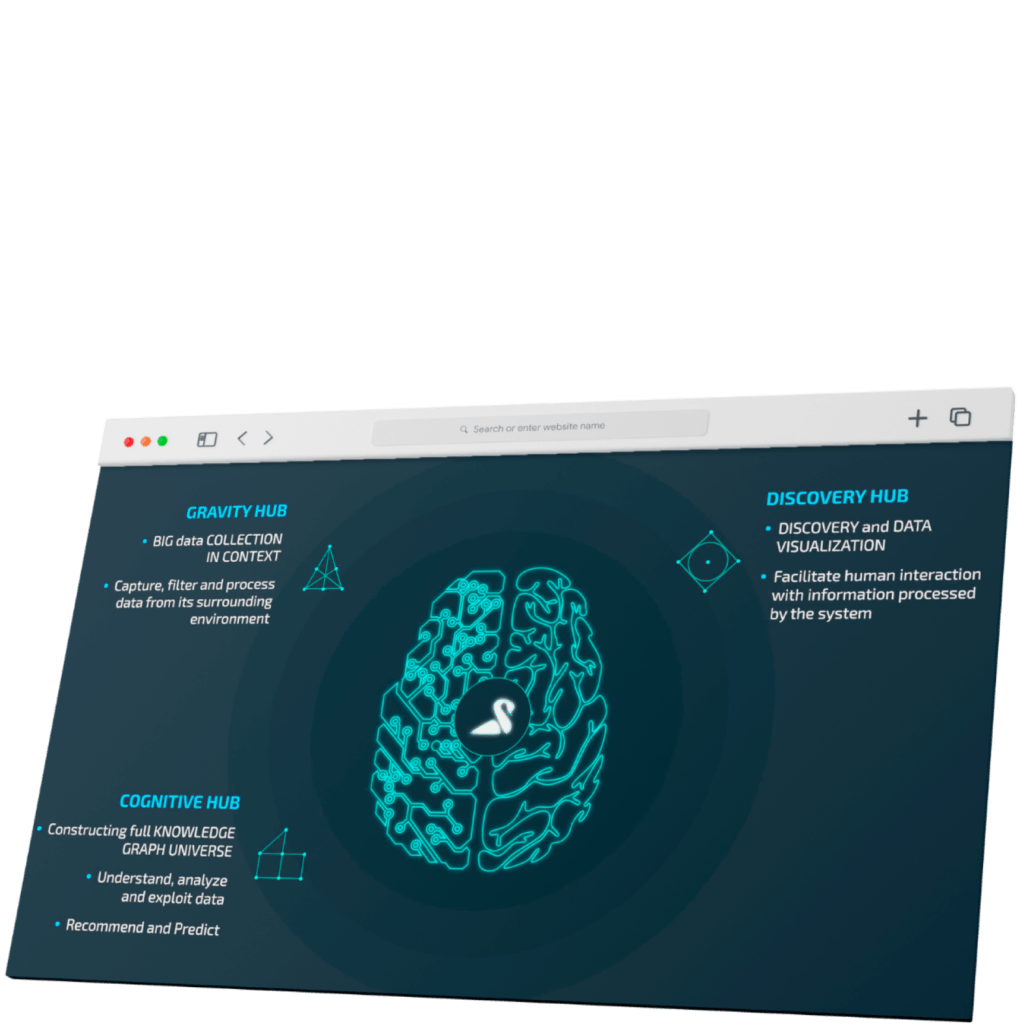 Initial BlackSwan's Requests
BlackSwan reached out to Riseapps to scale their tech team by 10+ devs, develop and launch an intelligent financial module of ELEMENT, expand to new EU and NA markets, and secure more funds upon release.
– Scale their in-house tech team with 9 engineers and cloud devs to speed up the ELEMENT's upgrade and development by times.
– Solve the pain points of high deployment complexity and failing security checks to simplify deployment for customers by times and make them confident of data privacy and security.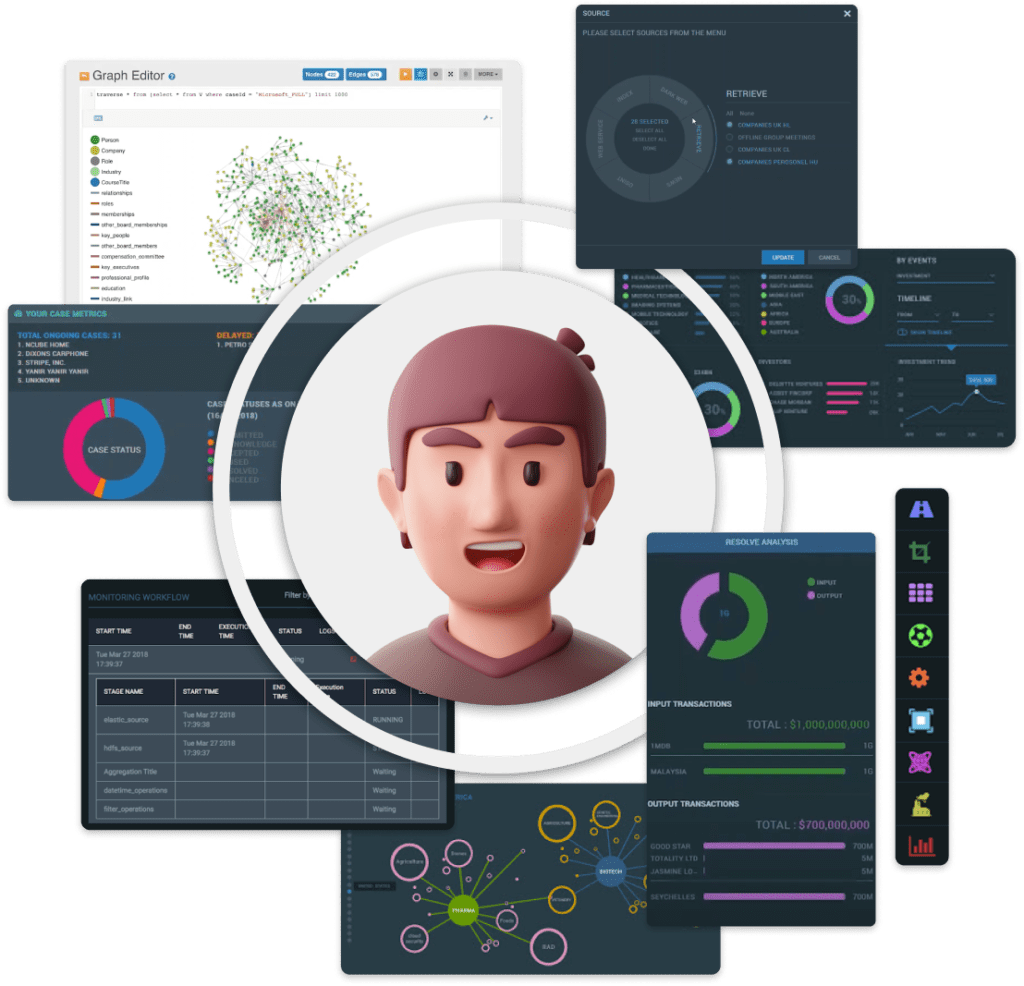 Challenges
– Help BlackSwan implement a high-security grade within the entire organization's structure by shifting the CAIOS infrastructure from AWS to Azure and Google Cloud Platform.
– Refactor the deployment architecture making it easier for customers, and make the operating system secure and compliant to pass checks thus increasing data privacy and security.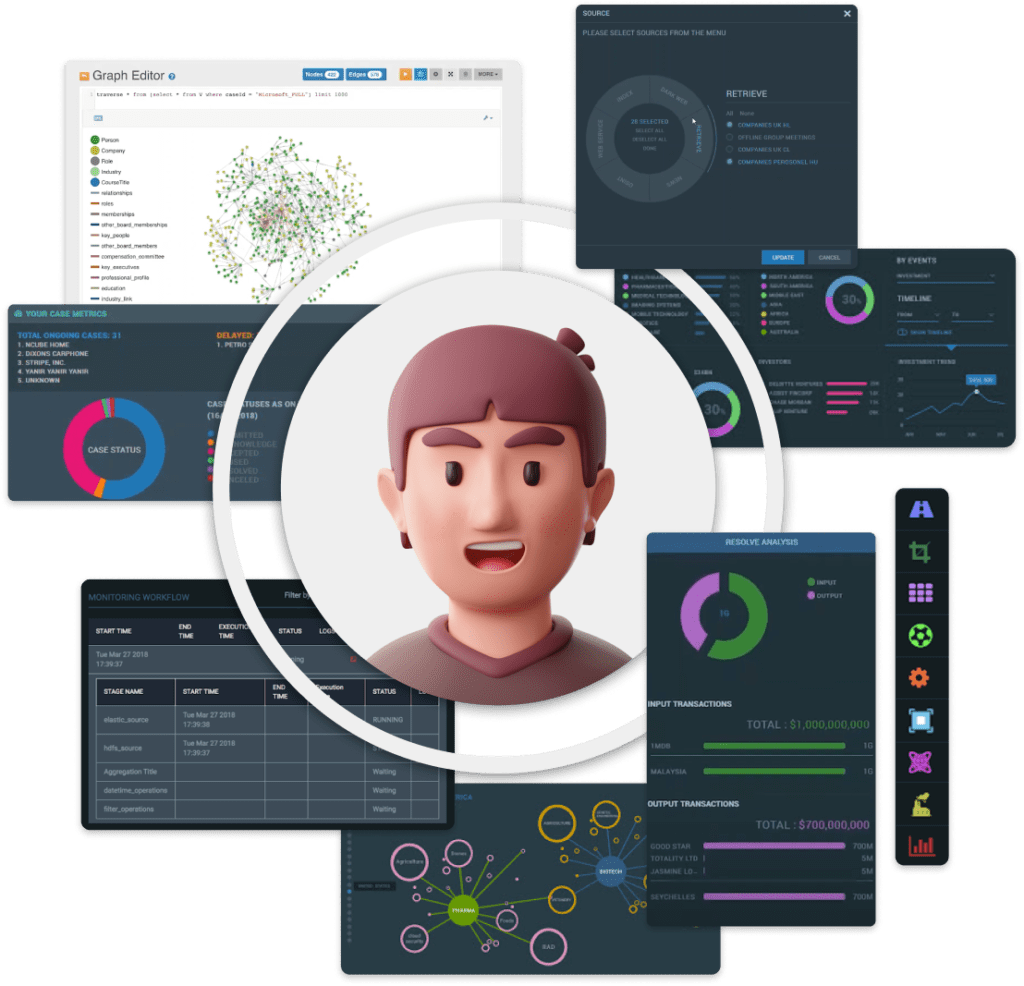 Solutions
Transaction Monitoring Module Development
As BlackSwan had no transaction monitoring before to prevent money laundering risks, we've developed the complex intelligent system that now includes 4 core blocks:
– Event management
– Backtracking
– Error handling
– Error management.
With their help, BlackSwan's customers now can process millions of transactions per second, identify and prevent money laundering.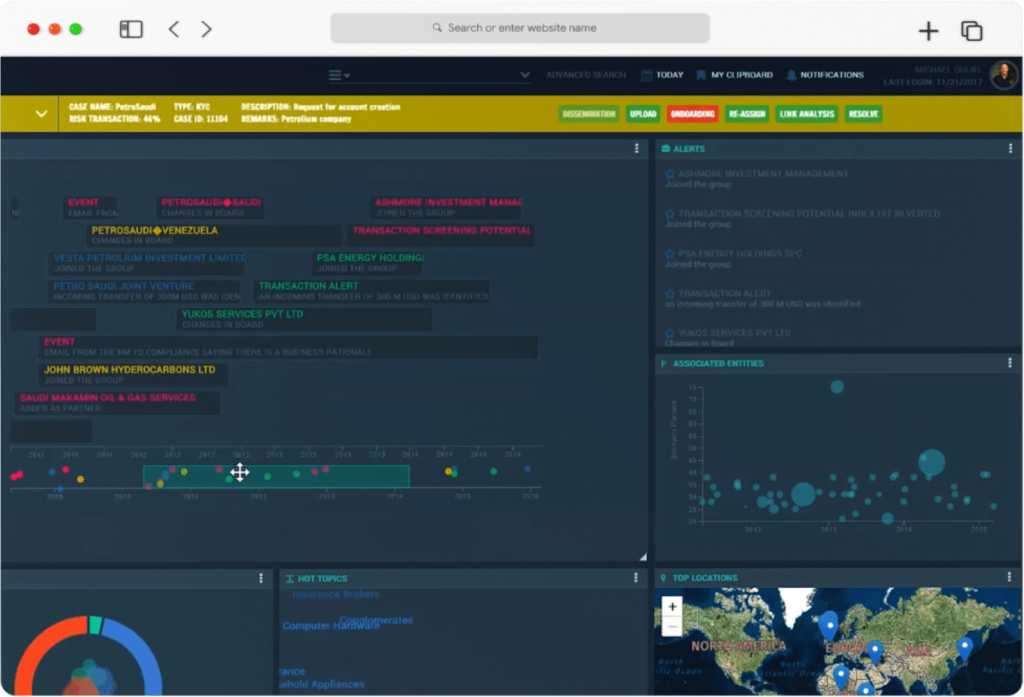 AWS to Azure Infrastructure Migration
As BlackSwan had mature issues with data leakage in terms of tokens and passwords, we helped to upgrade the ELEMENT operating system's infrastructure by migrating from AWS to Azure and Google Cloud Platform (GCP).
This helped achieve a high-security grade among the organization's structure and eliminate customers' sensitive data theft and leakage by times.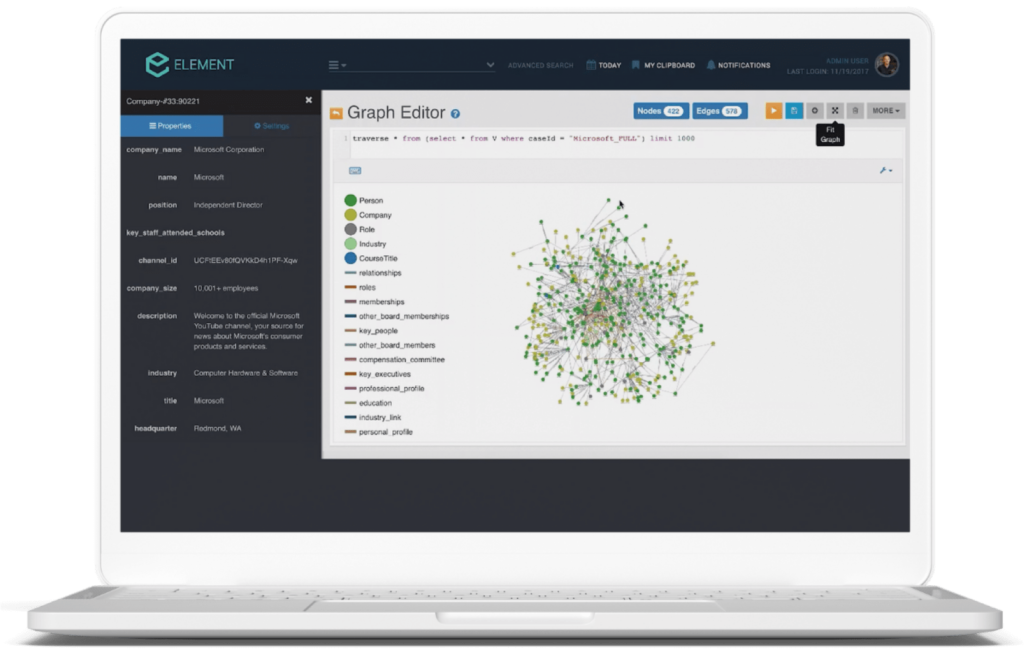 CAIOS Operating System Implementation with Azure
We helped BlackSwan migrate most structures of the CAIOS operating system to Azure for higher performance, cost efficiency, and security due to the markets it's now operating on.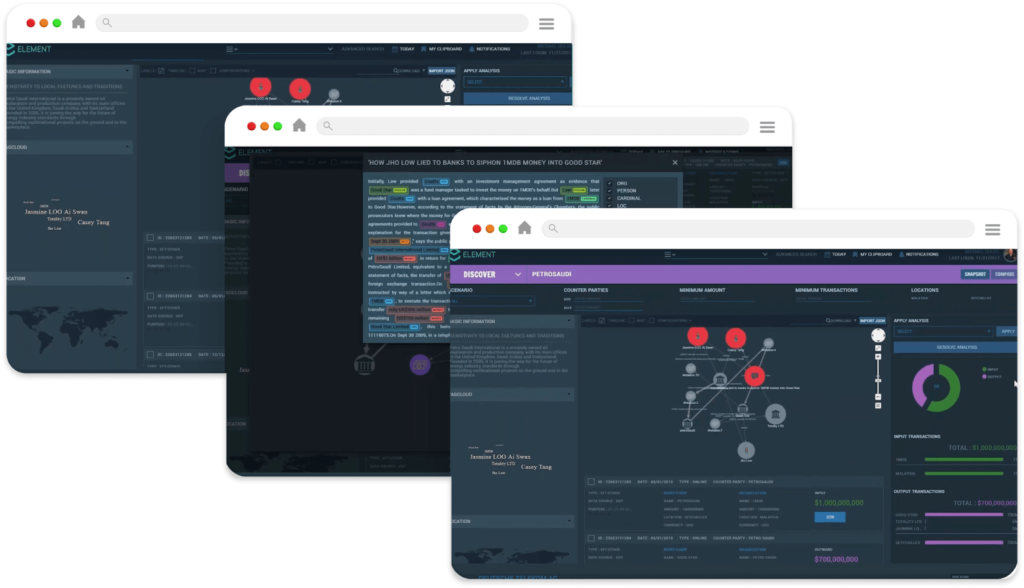 High Performance with 6 Mil Transactions per Hour
As BlackSwan customers previously struggled with high processing hours to analyze their transactions, we helped implement intelligent and highly accurate optimization builds to boost performance by times.
Now, ELEMENT's customers can process up to 6 million transactions per hour compared to several days of workloads before.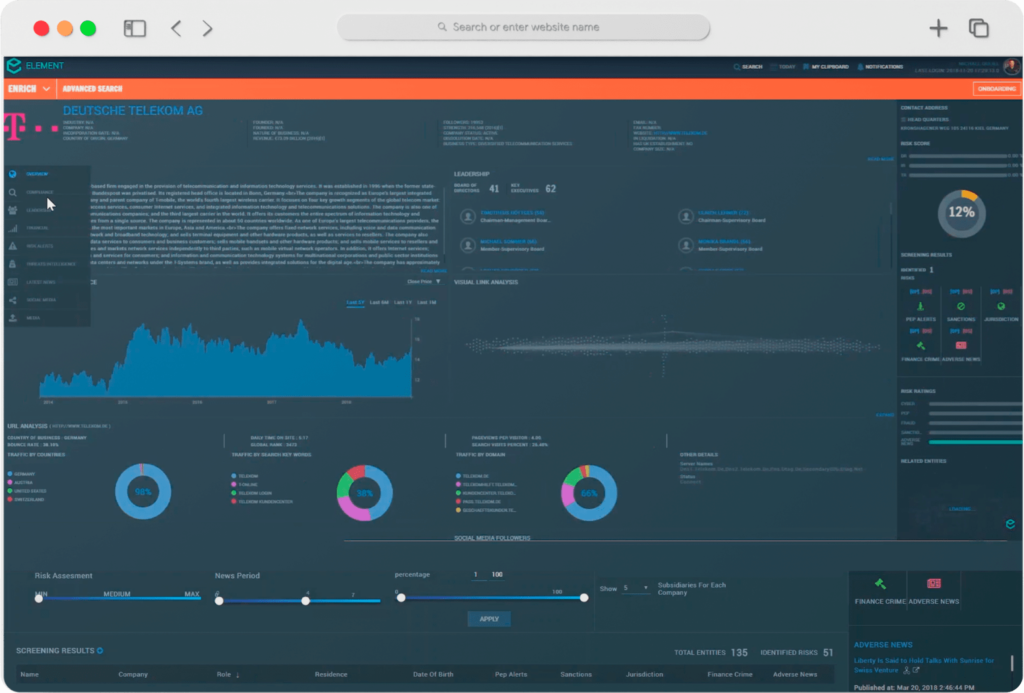 Credentials-Free Docker Images Implementation
As BlackSwan faced user identification issues while building up their customers' projects, we've implemented credentials-free Docker images and integrated The Artifactory libraries.
This way, brand-new project runtimes, and environments help eliminate having sensitive user data with credentials, tokens, and passwords inside the project builds.
In turn, this greatly boosts data privacy and security among clients.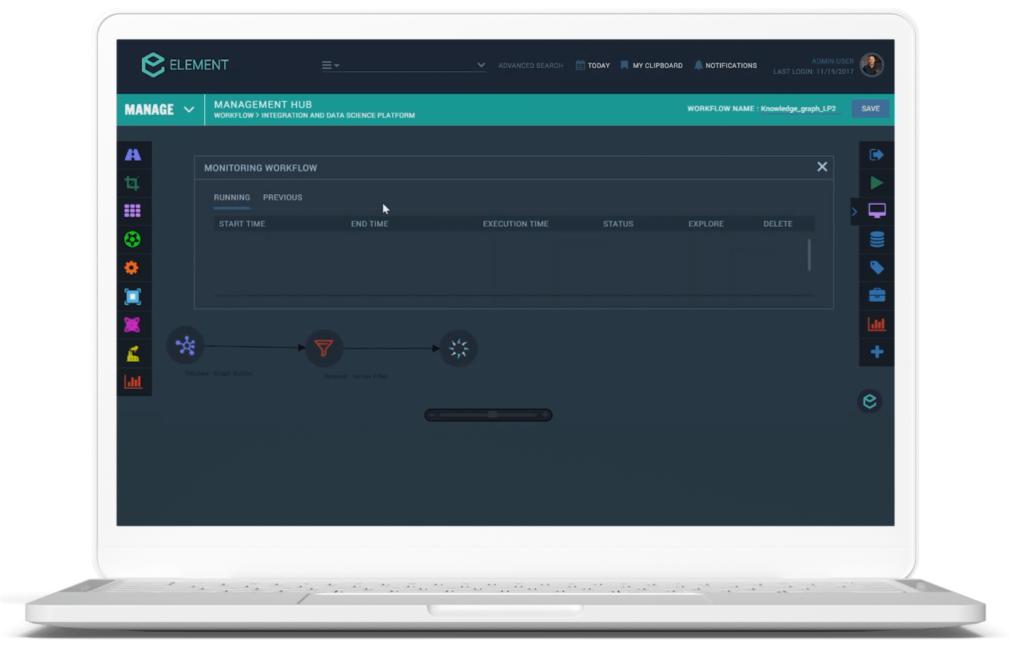 Reliable, Robust, and Abstract System Implementation
As BlackSwan's ELEMENT software is about processing large volumes of data, we helped implement an abstract architecture for the product leading to these benefits:
– Less time for application development
– Optimized support and maintenance
– More efficient use of data structures
– Easier integration of data from disparate sources
– Faster construction of data-loading jobs.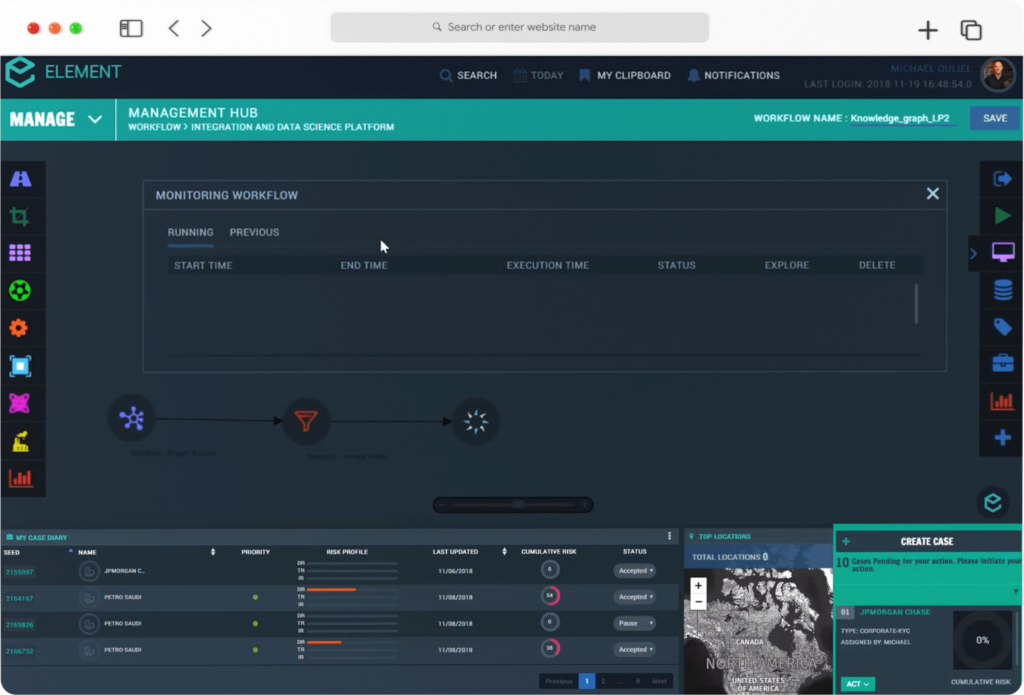 Results
$28m Secured Upon Release
Riseapps helped BlackSwan upgrade its intelligent operating system thus improving the way customers utilize the product saving their time, funds, and lowering money laundering risks.
PepsiCo, J&J, and P&G on Board
As a result of product improvements, BlackSwan expanded its ELEMENT operating system to new markets and acquired PepsiCo, J&J, P&G, and Kraft Heinz as long-term customers.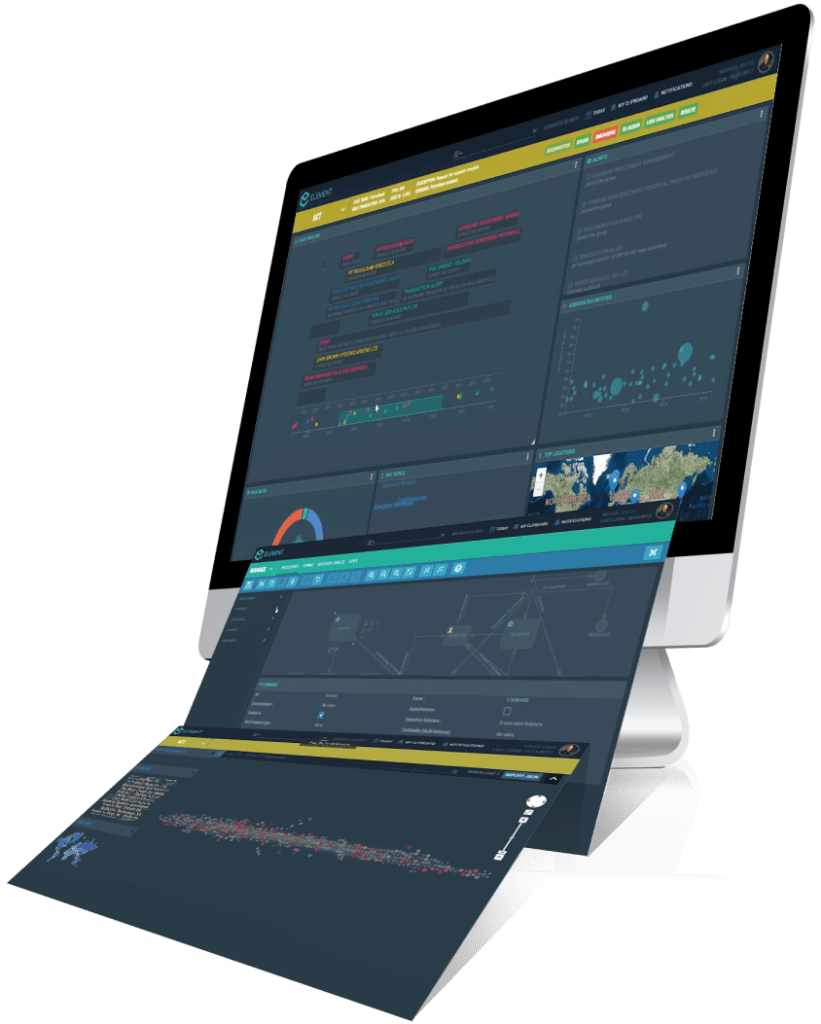 Ready to collaborate?
Drop us a line